DPP Haji denies nepotism claims in recruitment exercise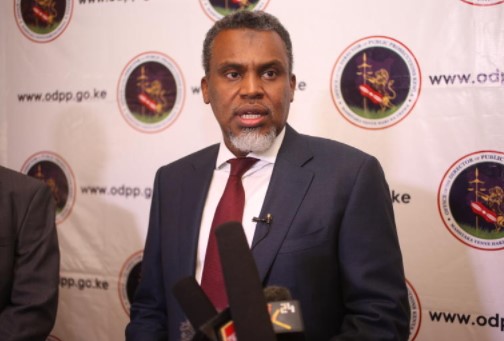 The Director of Public Prosecution (DPP) Noordin Haji has denied nepotism claims in a recent recruitment exercise.
Haji had been taken to court by an activist who claimed that the shortlisted candidates held the same religious and ethnic background as him [Haji].
But in a circular dated April 6, Haji's office clarified that the recruitment process "does not consider religion as a requirement."
"Contrary to the recent misleading statements, the Human Resource Advisory committee adhered to the set-out criteria in shortlisting qualified candidates. The members took into consideration our national values and only shortlisted candidates who met the requirements set out in the advertisement," his Chief of Staff Lilian Obuo said in a statement.
Haji further said that priority was given to persons who are currently least represented at the ODPP, applicants from marginalised areas, and persons with disabilities.
Positions for Senior Principal Finance Officer, Principal Administrative Officer, Principal Accountant, and Senior Supply Chain Management officer attracted the most applicants.
A total of one hundred and forty-eight (148) candidates have been shortlisted for the positions advertised last year. According to ODPP, 103 are Christians and 45 are Muslims.
Activist Memba Ocharo moved to court seeking to stop Haji from conducting interviews.
"The DPP is in contravention of the Constitution which provides for the guiding principles of leadership and integrity especially the principle that leaders should not be guided by nepotism or favouritism," he stated.