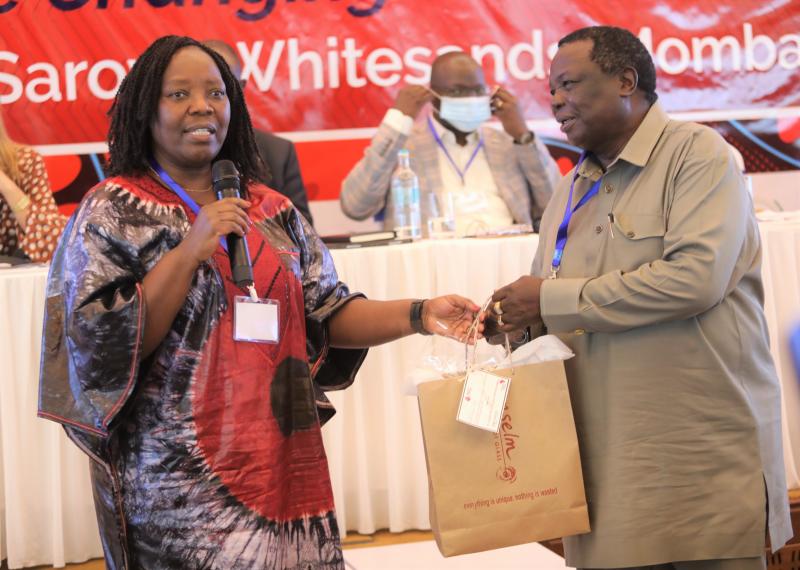 Cabinet Secretary for Labour has said the government is receiving more complaints related to trade disputes from unions.
Yesterday Labour CS Simon Chelugui urged employers to re-start talks with their employees to return to the pre-Covid environment.
He said the government will be happy to see fewer strikes going forward.
"My appeal to employers, engage with unions in good faith now that the economy is recovering," said Chelugui in Mombasa during a two-day Employers Annual Conference.
"Following economic recovery, employers should return to the pre-Covid environment and re-start their engagement with their employees."
The conference attracted African and International labour stakeholders.
The CS applauded Federation of Kenya Employers (FKE) for agreeing to meet with the Central Organisation of Trade Unions (Cotu) and the government and through tripartite negotiation agreed to sign an MOU which suspended CBAs.
"Let me also appeal to all employers to re-start engagement with trade unions on issues of negotiations of CBAs," said the CS.
He applauded FKE for allowing employers to give employees opportunity to work from home, get less pay, take unpaid leave and allow organisations to recover from the effects of Covid-19.
The CS said the government also successfully conducted trade unions elections last year as part of strengthening the institution of social dialogue.