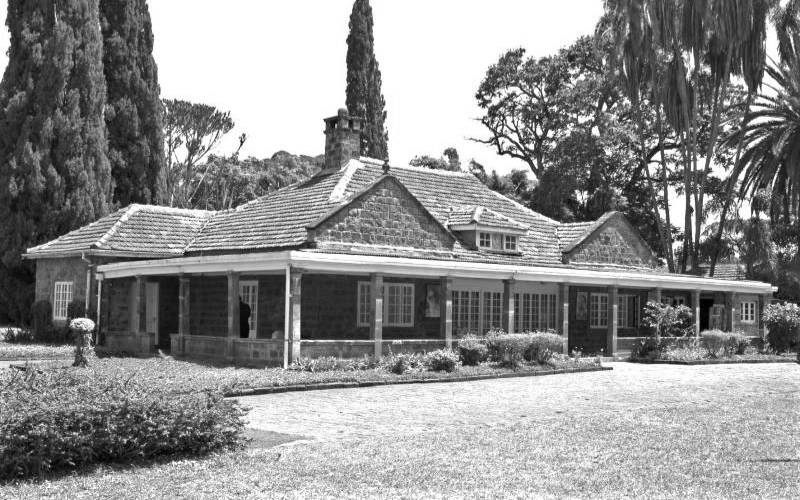 Karen is perhaps one of the most desired neighbourhoods in the city.
Though it is one of the oldest settlements in Kenya, Karen was not always the plush estate many know today. It was born out of a love gone sour.
The story of Karen began in 1912, way before the British administrators got a name for their East African colony, when Swedish civil engineer Ake Sjogren began constructing a bungalow on the southwestern part of the fledgling city.
The house was an architectural marvel at the time and may have set the tone for future developments in Karen. Yet, when Sjogren constructed the house, he had no idea that it would be at the centre of a love story involving a young Danish woman and her two lovers.
The young girl was Karen Dinesen, daughter of military officer, Wilhelm Dinesen. She was born in April 1885 in the affluent suburb of Rungsted, Denmark. Dinesen, the father, was a writer and may have played a part in inspiring his daughter who became a famed author too.
The girl, who would later turn a piece of Africa into a millionaire's playground, had a desire to extend her family's fortunes in a continent she knew little about. This may have been shaped by the ongoing scramble and partitioning of Africa that was weaved in Berlin, Germany, the year she was born.
But Karen's desire to make it in Africa was overshadowed by her love life. Her first heartthrob was fellow countryman Baron Bror von Blixen-Finecke. As World War 1 raged in Europe, the couple moved to Kenya in 1914 and acquired the house that Sjogren had built. They turned it into a farmhouse for their vast estate of 4,500 acres, and at Blixen-Finecke's persuasion, 600 acres were used for coffee farming.
The young man's philandering ways left Karen heartbroken, leading to their divorce in 1925. Out went Blixen-Finecke and in came Deny's Finch Hatton who turned the house into a base for his big game hunting expeditions. Another tragedy struck when the new lover died in a light plane crash in Tsavo in May 1931.
Misfortunes mounted as a fire gutted a coffee factory at the farm. The Great Depression further sank her economic fortunes, forcing her to return to Denmark where she died in 1962.
The land was subdivided into residential plots by Remy Martin in 1931, with coffee farms being replaced by mansions. And while the Baroness is no more, the piece of Africa she so much sought to conquer has refused to die.
The story of Karen Blixen was written on one heartbreak after another, yet her legacy is tied to the vast suburb that still bears her name.