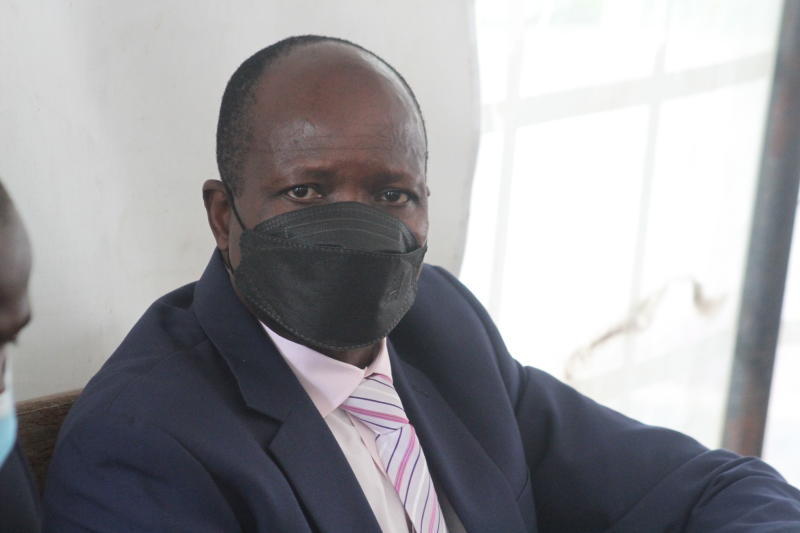 The anti-corruption court in Nairobi was told how fire destroyed crucial evidence in the Sh505 million graft case against Migori Governor Okoth Obado.
Ethics and Anti-Corruption Commission lead investigator Robert Cheruiyot Rono said they were forced to go back to the drawing board after fire consumed Migori County's procurement office.
Mr Rono said this happened the day they sought to be supplied with the documents. "The timing of the fire incident raised a lot of questions on whether there was a deliberate and concerted effort to delay investigations into the alleged embezzlement of public funds, given that it happened on the eve of the day we were to be supplied with the evidence," said Rono.
Rono testified for the second day, narrating how Migori County Secretary Christopher Lusana failed to deliver the tender documents in two previous occasions, only to be notified that the store had been torched.
He said after they received intelligence reports of alleged embezzlement of Sh2.7 billion from the county government, the commission wrote to Lusana in August 2017 requesting for tender documents and contracts awards between 2013 and 2017. But, according to Rono, the county secretary went to EACC offices at Integrity Centre on September 1, 2017 and sought 10 days to produce the documents. "On the day he was to bring the documents on September 11 2017, the company secretary failed to turn up. We raised concerns and on September 20, 2017, we issued him another notice to produce the documents," said Rono.
According to the investigator, they had issued the notice to the county secretary and the Chief Officer for Finance Samuel Omuga to present the original documents by September 25, 2017.
Rono said on September 26, 2017, when they were expecting to be furnished with the evidence, Lusana returned to Integrity Centre with information that a fire had burnt the county's stores and destroyed all procurement documents.
Alarmed by the turn of events, Rono said they wrote to Directorate of Criminal Investigations in Migori to establish the cause of the fire. "The DCIO established that the arson actually took place and that nothing was rescued... They stated that after evaluating the circumstances, there was evidence to show any person was responsible for the fire," said Rono. The EACC investigator was testifying in the case where Obado and his four children Dan Achola, Scarlet Susan, Jerry Zachary and Evelyne Odhiambo are charged with conspiracy to defraud the county government.
They face the charges alongside family of businessman Jared Oluoch Kwaga, wife Christine Akinyi Ochola, mother Penina Auma, brothers Joram Opala Otieno and Patroba Ochanda Otieno, and sister-in-law Carolyne Anyango Ochola.
Hearing continues today.