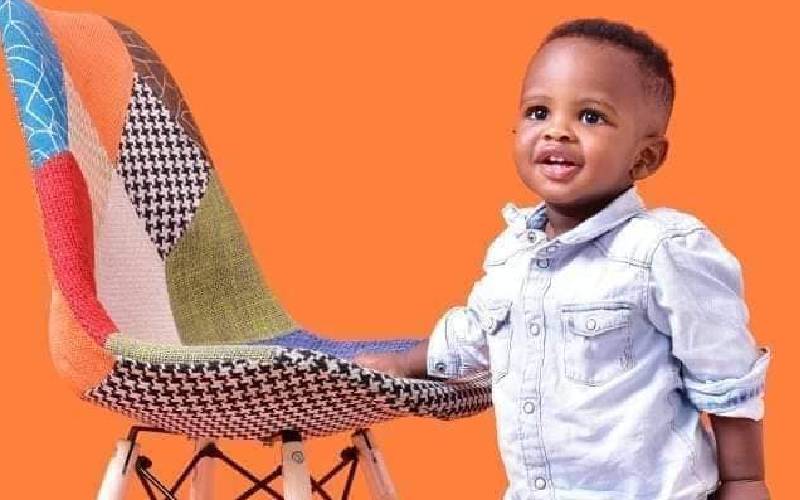 In the last few days, reports have been circulating on social media that a house-help beat up her employer's one-year-old son to death in Kiamumbi, Kahawa West.
The boy, Andy Muiruri Kibe, died on Saturday, February 26.
The child's mother, Wangui Wambeca, says her son developed visible physical injuries on Wednesday, February 23 in circumstances she is yet to understand.
Wambeca returned home from work in the evening, and found her son had been injured on the back of his head and the lips.
Throughout the day, the child had been attended to by Wambeca's new house-help, who was only two days old in the home.
"When my husband and I returned home on Wednesday evening, we saw our son's head and lip injuries. We consequently asked the nanny what had happened to the boy, and she said he had fallen down," said Wambeca.
"Her story was not adding up. My husband, as a result, asked her to leave our home. He gave her bus fare," said Wambeca.
The following morning (Thursday, February 24), Andy woke up, with a swollen eye.
"We took our son to hospital that morning. He was treated and discharged in an outpatient arrangement."
The boy was taken back to hospital on Friday for check-up, Wambeca said.
"At around 11pm on Friday, he started vomiting blood. We rushed him to hospital. Just like the other visits, he was treated and discharged. The following day, at around 4pm, Andy became unconscious. We rushed him to the Kenyatta University Teaching and Referral Hospital, where he was pronounced dead on arrival," said Wambeca.
A postmortem conducted on Tuesday, March 1, indicated that Andy's cause of death was internal bleeding in the head.
The house-help suspected to have inflicted the fatal injuries was arrested, and is being held in custody at Kiamumbi Police Station as investigations continue.
Andy's death caused an uproar on social media, with online users such as Shiro wa GP and Anne Muratha calling for a speedy probe into the toddler's death.