City police scuttle Bobi Wine's party citing lack of approval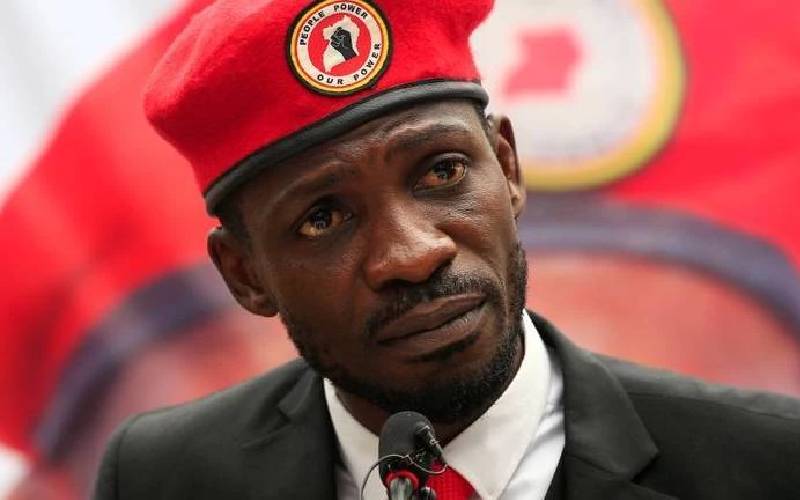 Police yesterday scuttled a party held to celebrate the birthday of Uganda's opposition chief, Robert Kyagulani alias Bobi Wine, in Nairobi.
Wine's friends, including his elder brother Fred Nyanzi and members of his extended family, had converged at a popular city restaurant for what organisers termed as a team-building exercise for Ugandans living in Nairobi.
"We would also use the event to cut a cake for our leader Bobi Wine," said Japheth Okelo, one of the conveners.
An earlier communique had stated that opposition MPs from Uganda would grace the occasion.
The statement said guests would be seated by 11am when the event, whose dress code included a red beret synonymous with Bobi, would begin.
But two hours later, no MPs were insight. Instead, the police showed up and declared the meeting illegal as it lacked their approval.
"This is clearly a political meeting from the manner of your dressing," a police officer told the conveners.
Police officers however declined to talk to the press on record, only saying it was wrong that the press spoke with the meeting's conveners.
No one was arrested as guests heeded the call by police to disperse peacefully.