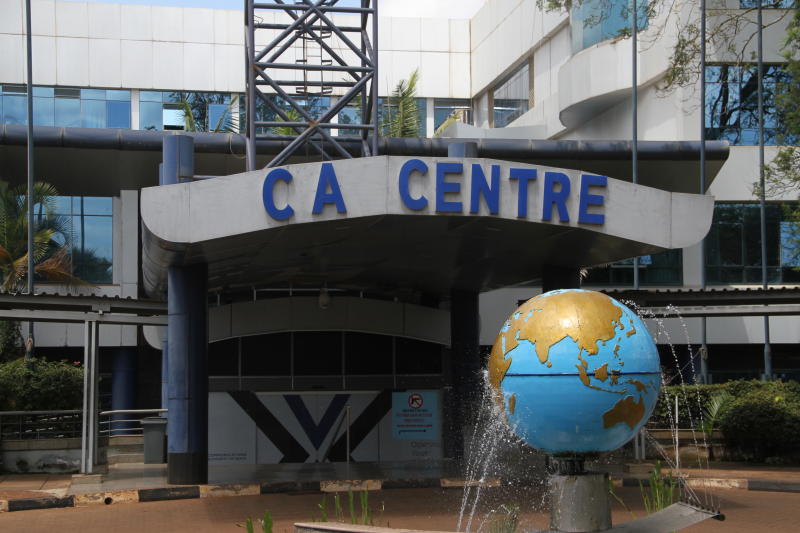 The Public Service Commission (PSC) has been ordered to develop a human resource policy for the Communication Authority of Kenya (CA).
In a decision that is a blow to CA Director-General Ezra Chiloba, Justice Monicah Mbaru of the Labour Court in Nairobi also directed PSC to investigate the agency's administration and personnel practices, and report back in one year.
According to the court, failure by the PSC to align human resource operations to the 2010 Constitution had caused confusion, which ended up in court.
"There are far-reaching implications in the failure by the third respondent inaction that should carry an investigation and audit of all state corporations, including the first respondent pursuant to Article 234(2) (d) of the Constitution to ensure that the public service is efficient and effective towards the development of human resources in the public service," said the judge.
A man went to court after the regulator reviewed its human resource policy and advertised internally and externally for 45 positions.
Anthony Manyara complained that the reviewed policy was discriminatory to internal staff as it scrapped the requirement of Strategic Leadership Development Programme and master's degree as parameters for promotion of public officers to senior positions.
He argued that CA had advertised for new positions despite scheduled training for identified staff to undertake supervisory and senior management courses at the Kenya School of Government during the year 2021/2022.
This, he argued, was unfair to those who will be trained.
At the same time, he claimed that CA was seeking to fill positions that had been held by internal staff in acting capacities, some for over five years.
According to him, the State Corporations Advisory Committee on August 6, last year declined to approve the agency's board decision to promote employees to the positions they were acting and instead advised them to advertise.
Chiloba opposed the case, saying Manyara was neither an employee nor a trade unionist and therefore had no powers to file the case.
He said the authority lifted the master's degree requirement for its managerial positions to fill positions left by retiring employees.
PSC said it has not received request from CA to review qualifications.
CA was ordered to readvertise the positions.