2017 post-election rape cases were 'by police'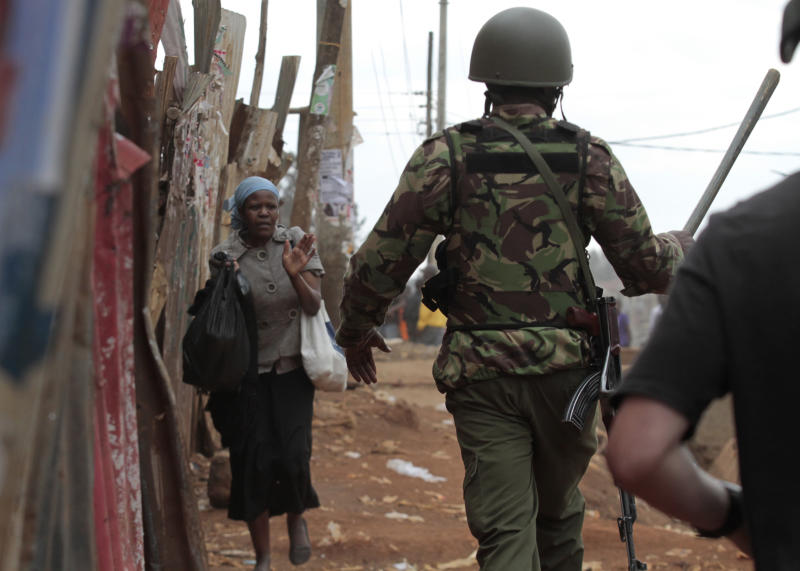 The wave of unrest that followed the 2017 General Election was accompanied by hundreds — if not thousands — of sexual and gender-based violence, a new report shows.
The data captured by the Kenya National Commission on Human Rights shows 54.5 per cent of the documented SGBV cases were perpetrated by security agents.
The state's lead agency in the promotion and protection of human rights documented cases throughout the 2017 electoral period in 11 counties, including Vihiga, Migori, and Kisumu.
The heavy-handed response to street protests left more than 100 people dead. The commission documented 201 cases of sexual violence, in which they found 54.5 per cent had been perpetrated by security agents.
The results of the 2017 general election were announced on August 11. President Uhuru Kenyatta of Jubilee was declared winner against his main challenger, NASA's Raila Odinga. The result was contested at the Supreme Court and on September 1, 2017, the court nullified the results. A repeat poll, boycotted by NASA, was held on October 26 the same year.
Protests in opposition strongholds including Nairobi, Nyanza, and Western Kenya followed.
KNCHR estimates that 96 per cent of SGBV survivors were women and that sexual violence accounted for 25.17 per cent of all human rights violations in that period, making it the second most common form of electoral violence after physical injuries.
The findings were corroborated by data from other organisations. The international federation for human rights (FIDH) and Kenya Human Rights Commission (KHRC) conducted two fact-finding missions in July and December of 2018.
The team interviewed 79 women with an average age of 45, as well as members of their households. Presenting journalists with the report, KHRC programme advisor Irene Soila said: "Their testimonies confirmed that many of the perpetrators were police in uniform."
Most of the survivors interviewed by FIDH and KHRC in Vihiga and Migori counties said they had been raped during the period of the repeat presidential election from October 26–29, 2017.
Their findings revealed a pattern of sexual violence, including rape, gang rape, and sexual assault.
The majority of survivors interviewed in Kisumu, Vihiga, and Migori also reported gang rape. This is in line with data compiled by the KNCHR showing that 19.3 per cent of the respondents were raped by one perpetrator and 52.6 by multiple perpetrators. Further, a separate report by Human Rights Watch showed half of all the rapes documented in Kisumu and Bungoma were gang rapes.
Speaking in a panel discussion, Independent Policing Oversight Authority head of investigations Evans Okeyo said the organisation has data that proves the majority of the SGBV cases were carried out by police or uniformed security.
"In each election, there has been a gender dimension to political violence and discrimination, with women disproportionately targeted," Soila said. In its 2013 final report, the Truth Justice and Reconciliation Commission (TJRC) pointed out clear patterns of consistent and widespread sexual violence during electioneering periods as well as ethnically and politically instigated conflict that has characterised Kenyan elections.
According to the Commission of Inquiry into Post-Election Violence (CIPEV) report, at least 900 people were victims of sexual violence, a figure the commission described as the tip of the iceberg as many victims did not report their cases.
Youths, register to vote
(IEBC) rolled out a month-long voter registration exercise on January 17. The aim is to register eligible voters for the August 2022 election.