Lower courts were wrong on quorum, IEBC tells Supreme Court judges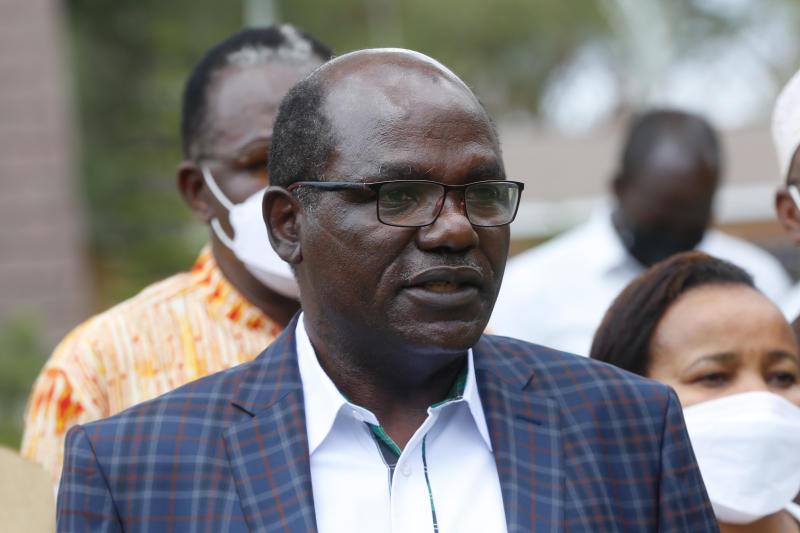 The electoral commission has implored the Supreme Court to save it from being crippled in case the number of commissioners reduces to three.
In its two-point argument in the battle for the Building Bridges Initiative (BBI), the commission said it had the required quorum as provided in the Constitution when it conducted its business.
The commission also argued that it did everything right before approving the constitutional amendment process.
Through senior counsel Prof Githu Muigai and lawyer Eric Gumbo, IEBC wants the apex court to overturn both the High Court and Court of Appeal findings that it had no quorum to approve the BBI signatures and send the proposed referendum Bill to county assemblies and Parliament for approval.
"The judges erred because there was no just cause to go outside the Constitution in determining the number of commissioners required to conduct business," said Muigai.
According to the lawyers, IEBC was only aggrieved by two portions of the Court of Appeal which declared that it had no quorum and that it was under obligation to ensure BBI promoters conducted public participation before subjecting the proposed constitutional changes to a referendum.
On the question of quorum, Muigai submitted that the Appellate Court erred in relying on the IEBC Act which had placed minimum quorum at five commissioners when the section had been declared unconstitutional by the court.
At the time the commission okayed the BBI Constitutional Amendment Bill in 2020, it had only three commissioners following the resignation of five others.
"When a court declares a law as unconstitutional, it remains so unless overturned by a higher court. IEBC was acting on the basis that there was no law setting their minimum quorum and the only remedy was the Constitution which places their quorum at three," said Muigai.
On the decision that IEBC should have ensured there was public participation before the BBI Constitutional Amendment Bill was subjected to a referendum, Gumbo submitted that the commission had no mandate since that was the role of the promoters of a constitutional change.
He said that the commission's mandate was only to ensure there were at least one million signatures supporting the initiative and forward the Bill to legislative assemblies who will then conduct public participation.
"It is not for IEBC to tell the public the pros and cons of passing a new Constitution. There is no law which requires the commission to conduct public participation. The Court of Appeal decision was erroneous," said Gumbo.
He urged the court to rely on the dissenting decision of Appellate Judge Francis Tuiyot that there must be consistency in interpreting the Constitution for good order.
"If we don't have consistency in the rule of law then there will be anarchy. There will be nothing like precedent when every judge comes up with their own decision in disregard of existing laws," he said.