Electoral body kicks off second phase of mass voter registration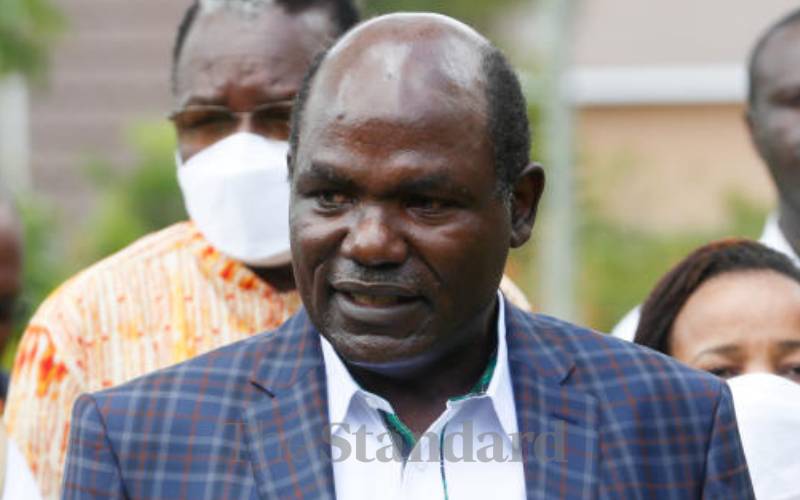 The Independent Electoral and Boundaries Commission (IEBC) will today start the second phase of the continuous mass voter registration exercise across the country.
The commission, which failed to reach the six million target during the first phase of the exercise last year, is hopeful of clinching the 4.5 million target in the second phase which ends on February 6.
The electoral body plans to deploy more kits to learning institutions and at least three Biometric Voter Registration kits per ward to hit the target.
Speaking during a three-day strategy meeting on election preparedness in Naivasha last week, IEBC Chairman Wafula Chebukati said they will go out of their way to ensure at least 25 million voters participate in the August 9 polls.
"Take this advantage and register yourself to vote. This exercise will take place from January 17 to February 6," Chebukati said.
The IEBC chair announced that they will allow Kenyans who want to transfer polling stations or change their particulars to do so during the period.
Chebukati said the second phase will include Diaspora registration which will begin on January 21 to February 6. IEBC targets to conduct the exercise in the United Kingdom, Canada, United States, South Sudan, Qatar, UAE and Germany.
Once the second phase of mass voter registration closes, an audit of the voter register will be done before inspection and verification of the same.
The commission rolled out phase one of the exercise from October 4 to November 5 last year, where 1.52 million eligible Kenyans registered as new voters.
Apathy and lack of national identity (ID) cards, especially among the youths and poor civic education were blamed for the low turnout.
Political analyst Herman Manyora believes there will be minimal change from the first phase of voter registration. He says the situation will only change if the politicians embark on an aggressive campaign to shore up voter numbers. "I don't expect to see much difference although aspiring candidates may push the figure slightly higher," he said.
The populous Mt Kenya which is expected to tilt the presidential election was among regions that performed dismally in the last voter registration.
The low turnout raised speculation that it could have been informed by the fact that the region will not produce a strong presidential candidate as has been the norm in the past elections.