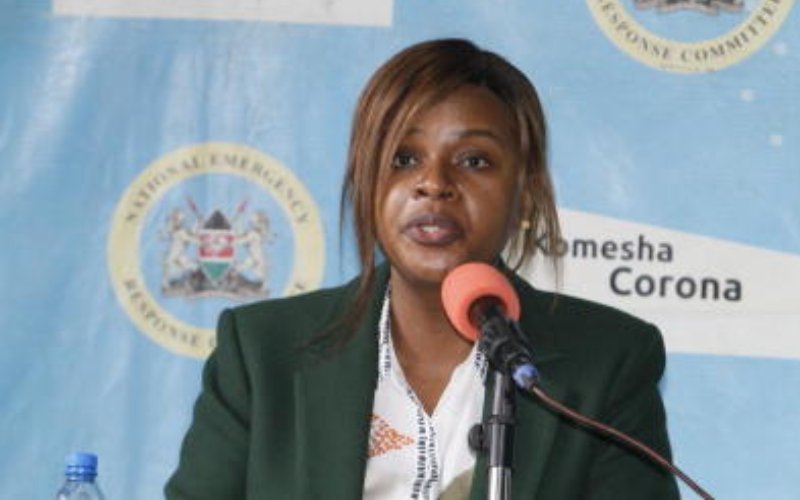 You will need to show proof of vaccination before accessing any public spaces in the county, Ministry says.
The Ministry of Health's decision was reached after the National Emergency Response Committee noticed a significant increase of new Covid-19 infections and the positivity rate in December 2021.
In a press briefing on behalf of Health CS, Dr Mercy Mwangangi, the CAS said the state would recognise all vaccine brands approved by the World Health Organisation (WHO).
"One must show proof of vaccination (A Covid-19 Vaccination Certificate) before accessing public spaces including national parks, game reserves, bars, hotels, restaurants as well as during the use of public transport services," Mwangangi stated.
Her sentiments came a day when the positivity rate had just gone up by 1.9 per cent from yesterday's 27.8 per cent.
"One will also be required to show proof of vaccination when visiting licensed hotels, restaurants and cafes that offer table services. These guidelines also apply to bars, pubs, lounges, wineries, breweries and distilleries," she added.
Apart from emphasising the need for visitors from Europe to be fully vaccinated and provide proof of vaccination, Mwangangi also issued a stern warning against non-compliance with the new directives.
"In the event of non-compliance, action shall be taken which may include withdrawal of licenses or institution of court proceedings," she warned.
Her new directives come at a time when the country's Covid-19 positivity rate is 29.7 per cent after 3,328 test positive for the virus in the last 24 hours.
"A total of 520 patients are currently admitted in various health facilities countrywide, while 7,631 are under the Home-Based Isolation and Care program. 15 patients are in the Intensive Care Unit (ICU), 9 of them on ventilator support while 6 are on supplemental oxygen" The ministry tweeted.
One more death and 83 more recoveries were reported. Total deaths are now at 5,355 as recoveries hit 249,557.
A week ago, High Court had suspended an order by the Government blocking unvaccinated Kenyans from accessing state services from December 21.
This was after businessman Enock Aura filed a petition under certificate of urgency seeking to bar the orders.
High Court Judge Antony Mrima stopped the directive on Tuesday, December 14 morning, pending hearing and determination of the case.
A month before the court order, the Health Ministry said it would be mandatory for Kenyans to show proof of vaccination against the coronavirus disease, in order to access in-person services from government offices starting December 21.
"We have Kenyans time to get the vaccine by December 21. As much as we will enforce these measures, accountability on implementing these measures will lie on individuals," Health CS Mutahi Kagwe stated.