Ministry of water reviews tariffs after consumers outcry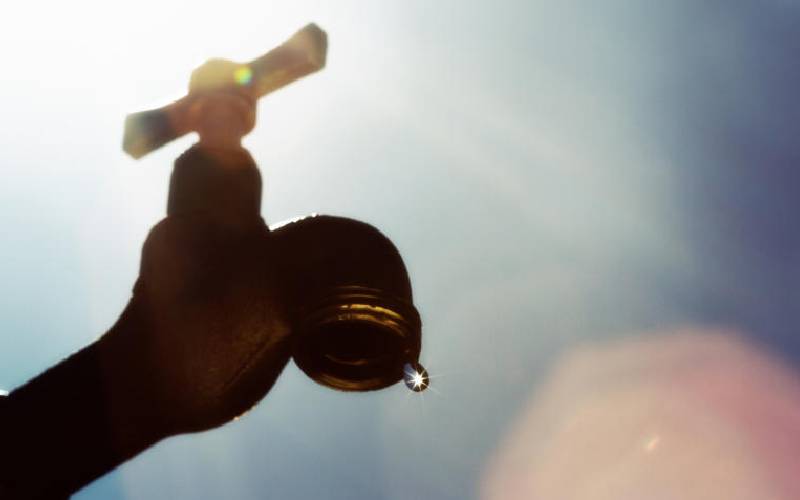 The Ministry of Water has caved in to pressure from consumers and agreed to review the new tariffs published in August this year.
The ministry had proposed to increase water tariffs from 50 cents to Sh5 per unit, sparking protests from governors and other stakeholders.
But on Thursday, John Kinyanjui, a senior manager at the Water Resources Authority (WRA), said they had reviewed the tariffs downwards after consultations with stakeholders.
In the new tariffs, which will take effect next week, domestic consumers will pay Sh2 per unit while those using it for irrigation will pay Sh1 per unit.
Under the amended tariffs, the State agency is expected to collect over Sh4 billion annually, which will go towards enforcement of water abstraction rules.
Mr Kinyanjui, who is in charge of water resources, assessment and monitoring, termed the 50 cents charge per unit as inadequate to enforce their regulations across the country.
"The ministry has agreed to review the water tariffs from the proposed Sh5 to Sh2 and Sh1 for domestic and irrigation users, respectively," he said in Naivasha.
Kinyanjui addressed the press when the Worldwide Fund for Nature (WWF) launched the Catchment to Tap (C2T) programme that seeks to address water security in catchment areas.
"We have in the past recorded conflicts due to water shortage as the country is classified as water-stretched. We should conserve the catchment areas," he said.