CS says court case could delay pay review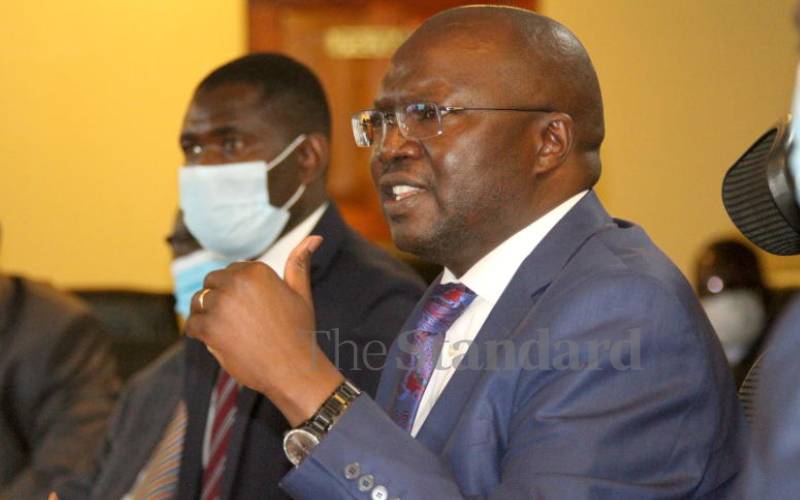 The Ministry of Labour has warned that a review of workers' salaries could take time to implement following a court case challenging the gazettement of the wages council.
Cabinet Secretary Simon Chelugui said the Collective Bargain Agreement (CBA) that is conducted annually by different unions had been affected by the ongoing process.
The gazettement of the council has been challenged in the High Court, paralysing the process of setting the minimum wage by the council as set in the Labour Act.
Chelugui accused some persons of abusing the court process, noting that the move to bar the wages council would have negative implications.
"We hope that the council will start operations soon as it is a critical decision-making arm in terms of wages negotiations," he said.
Chelugui was speaking over the weekend during the annual Agricultural Employers Association (AEA) conference that was held at Lake Naivasha Resort.
During the conference, he defended the move by tea farmers to move from manual to mechanised harvesting noting that this was the way to go for the sector.
However, he called on employers to be humane in the welfare of their employees noting that they should not use technology to lay off staff.
"The government cannot fight technology and we should embrace it as it has led to increased production and profit," he said.
He said that the ministry was in the process of establishing an occupation disease fund that will be used to compensate workers who fall sick or lose their lives due to occupational diseases, including Covid-19.
"The prolonged Covid-19 pandemic has contributed to increased cases of mental illness amongst many workers and we should give special focus on mental health workers," he said.
Naivasha sub-county commissioner Mutua Kisilu said business around the hotel and flower farms has risen sharply following lifting of the curfew.
At the height of the pandemic, labour disputes due to job losses were the order of the day in their offices, but this has gone down now.