History: How Brits captured notorious Mt Elgon poacher Mohamed Abdullah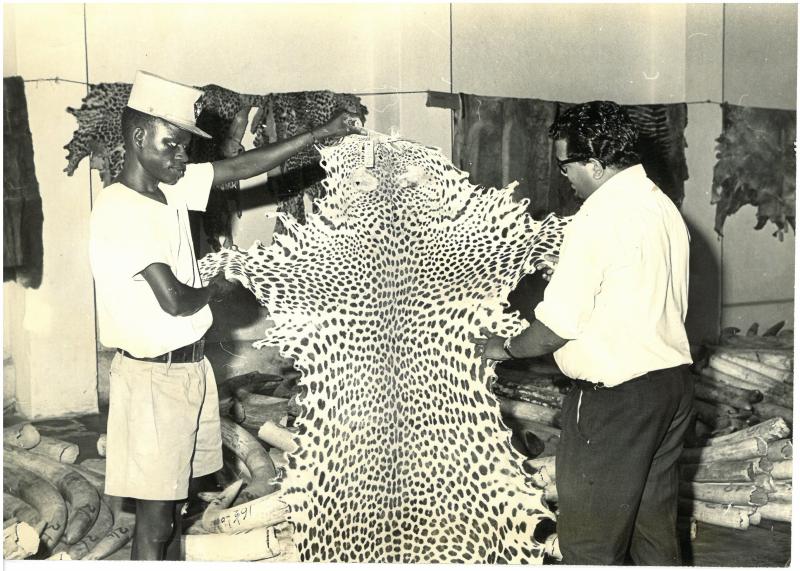 The unadministered area around Mt Elgon was a poaching paradise under the command of Mahomadi bin Abdullah who had a full army guarding him.
Between 1904 and 1906, Abdullah's gang was behind the killing of elephants for ivory and proceeds were used to procure stolen rifles and ammunition from the Uganda Railway.
A way had to be found to stop poaching. An officer identified as Rayne was ordered to investigate the ivory trade in Elgon.
But first, authorities in Uganda had to be notified about the risky assignment since it was likely to take him across the border as well. Towards end of 1906, area Provincial Commissioner S S Bagge reached out to the Ugandan government over the sensitive task of getting Abdullah.
When he arrived there, Rayne disguised himself as a trader on a hunting voyage. His entourage which consisted of a cook and three policemen spent days in Kacheliba where they linked up with Mwenyi Kombo, a Swahili trader and hunter.
Mwenyi had ties with Abdullah. In order to win his trust, Rayne traded ivory for donkeys to Mwenyi. The tusks were from two elephants Rayne's team had killed on their way to Mwenyi's camp.
Thereafter, Rayne proceeded with his mission of tracing Abdullah. For days, the team endured a tough terrain before finally locating Abdullah's base.
Before reaching there, Rayne and his assistants captured three men who acted as Abdullah's messengers. They were seized in an ambush at night. One of the men turned out to be a police deserter named Pika Rusi.
Disarmed and with a promise of pardon for desertion, he agreed to serve under Rayne's orders. He led the team to Abdullah's permanent camp, not far away.
They surrounded the camp, catching Abdullah unawares as he was busy counting ammunition when Rayne busted into his house. A group of men and women inside the compound attempted to flee but it was too late; the three policemen had taken charge.
Acting on orders, Rusi shouted: "I am a police spy and have lived with you. I don't want to see any of you die. This place is surrounded by many soldiers. Surrender to the white man and save your lives; resist, and you die."
And that's how Abdullah was captured after crawling out of the house. A pile of firearms and ammunition found in the compound was set ablaze before Rayne left with the prisoners.