Facing Mount Elgon: Why Raila's salvation shall come from the hills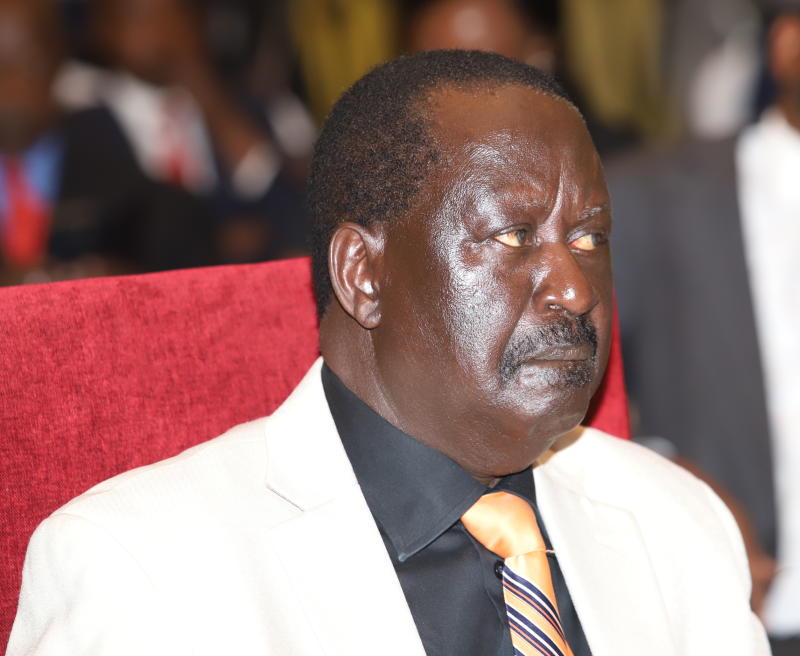 In this continuing series, we continue to dispense unsolicited counsel to power barons staking a claim in next year's presidential polls. We turn our attention to Agwambo, aka Tinga, aka Baba, aka "People's President." Raila Amollo Odinga.
Odinga, of course, is one of the most recognisable names in Kenyan politics, one that in the reductionist political lexicon in vogue, and promoted by pseudo-scholars allied with the Barrow movement, would be squarely placed under the "dynasty" label.
But that doesn't even begin to tell the complex story of the man whose different monikers hint at his evolving stature in Kenyan society. Agwambo, the mystique man, encapsulates this complexity.
Tinga, on the other hand, is a term that evolved from his affiliations with the Forum for the Restoration of Democracy (Ford) in the heady days of the early 1990s, when he stepped out of the shadows of his father to carve a niche for himself, astride a Ford tractor as his political symbol. From thence, Tinga (tractor) gained a new political meaning.
But it is the honorific moniker, Baba (father) that affirmed his growing political stature, alluding to his maturing personality as a "father" of the nation.
Baba's own father, Jaramogi, was the proper founding father of the nation, who was shunted to the periphery by his comrade-in-struggle, Kenyatta I, even though the former had resisted overtures from colonialists to form a new government as long as Jomo was in prison.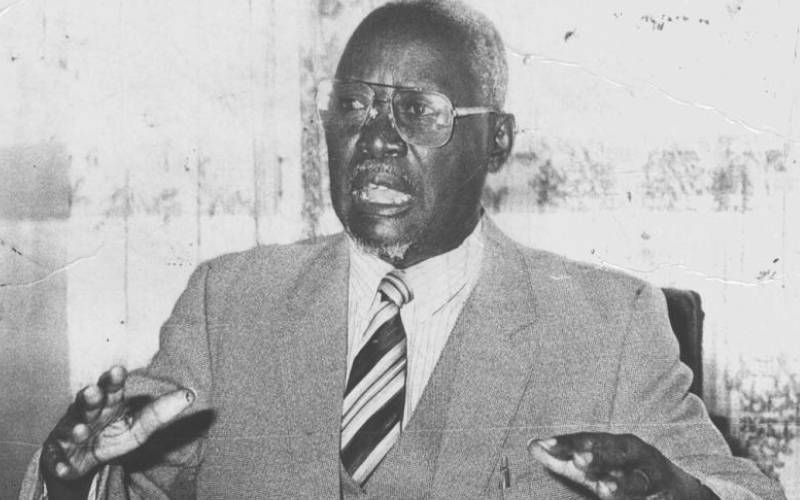 That was in 1961 which, incidentally, also marked the birth of Kenya's current President, Kenyatta II. A political debt owed to Jaramogi—and repaid with house imprisonment by Jomo—has been a generational grouse that Kenyatta II sought to end with the so-called "handshake" that reconciled him with his erstwhile political opponent in 2018.
With ten months to go before the General Election, what are the prospects for Baba, on his fourth stab at the presidency? Bruised by decades of characterisation as the quintessential agent provocateur, following his implication in the 1982 attempted military coup, Baba has sought, unsuccessfully, to shake off that militant persona, even though his supporters lament that his "softening" can only draw him away from his base.
Further, Kenya's nascent, youthful population is aware of the "dividends of democracy" that were only made possible by the sacrifices of Baba and others, who were languishing in detention while some of his current opponents were busy looting the national coffers.
But Baba's forays in Central Kenya, where he was hosted by the jet-set clique named Mount Kenya Foundation, was poor strategic decision. While the gesture was to reassure the region and the nation's economic engine that they are ready to do business with Baba, it only served to fortify his "dynasty" credentials.
For now, Baba's ascent towards Mount Kenya will be derailed by these mabwenyenye who have little clout on the ground. As Kenyans are wont to say, vitu kwa ground ni different, so Baba must first galvanise his base, from the coast to Mount Elgon, and leave Mount Kenya for last.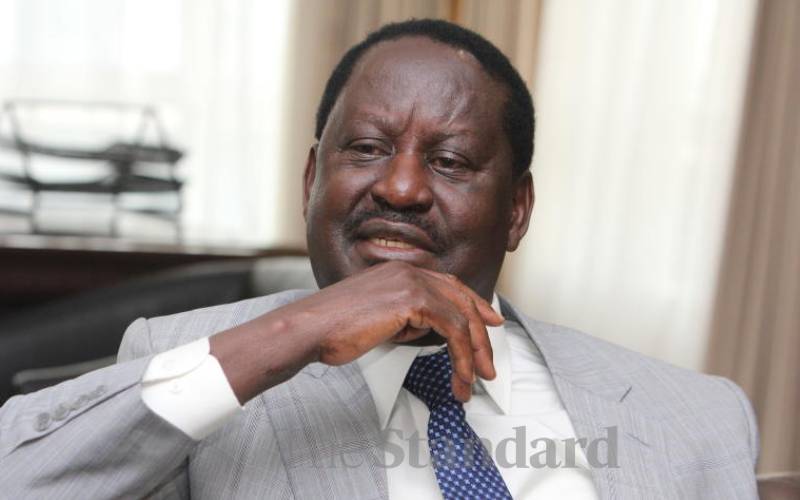 Mount Elgon holds a particular promise: Some folks there are excited that some ancient prophecy by one Elijah Masinde foretold their salvation would come from the lake.
And they think his name is Baba… Whether that's true or not doesn't matter; perceptions are stronger than reality!