History: How Sergeant Ayenda Oguta stopped Kisii revolt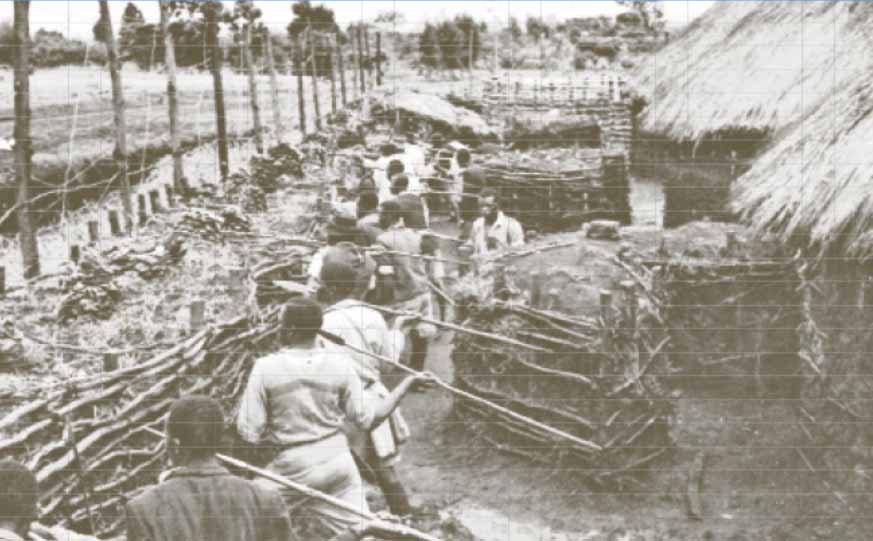 The period between 1895 and 1908 witnessed incessant rebellion against Europeans trying to stamp their authority.
Some of the notable uprisings were by the Mazrui, Nandi and Kisii. African fighters attacked caravans, government centres (bomas) or railway construction workers.
The increasing revolts forced British colonists to enlist the help of King's African Rifles (KAR) as witnessed in Kisii where warriors plotted to invade and destroy the boma. Following the threat in 1907 the colonial government mobilised troops into action.
Nyanza Provincial Commissioner John Ainsworth assembled a strong team from Kisumu comprising KAR, police, military and porters who trekked to Kisii with firm instructions to protect the boma from pending attack.
The security contingents arrived in Kisii at dawn on the second day but after facing resistance on the way. There were casualties from both sides. The boma was secured as more reinforcements arrived.
"Kisii warriors armed with their tribal weapons were massed on nearby hills, but made no attempt to attack the boma. Sentries were posted and the porters set to work on digging the trenches in suitable spots around the perimeter. All remained quiet that day and night," writes police officer Robert Folan in his book: The Kenya Police, 1887-1960.
The following day, Captain J Bois arrived with 75 men of the 3rd KAR from Lumbwa. Captain Bois had been instructed to establish a heliography communication with the force at Kendu Bay, where troops would land from a steamer.
However, on that afternoon, Sergeant Ayenda Oguta approached Folan pleading for permission to go out in company of a police constable to the home of a famed female witchdoctor who was regarded as the chief instigator of the rebellion.
Ayenda was to bring the witch doctor to the boma. "Knowing his worth, permission was granted," says Folan.
And true to his word, Ayenda and the officer returned to the boma at dawn, with the woman, 50 head of cattle and 200 sheep.
"Sergeant Ayenda was chuckling with glee. They had marched boldly into the village at night, arrested the woman in the midst of her armed bodyguard, and then escorted her back to the boma without any opposition being offered," penned Folan
Ayenda had previously distinguished himself during the Nandi revolt, earning himself a name in the force as a first-class non-commissioned officer, becoming the sergeant-major of the Police Training Depot in Nairobi.