My body betrayed me: Silent agony of men who were sexually abused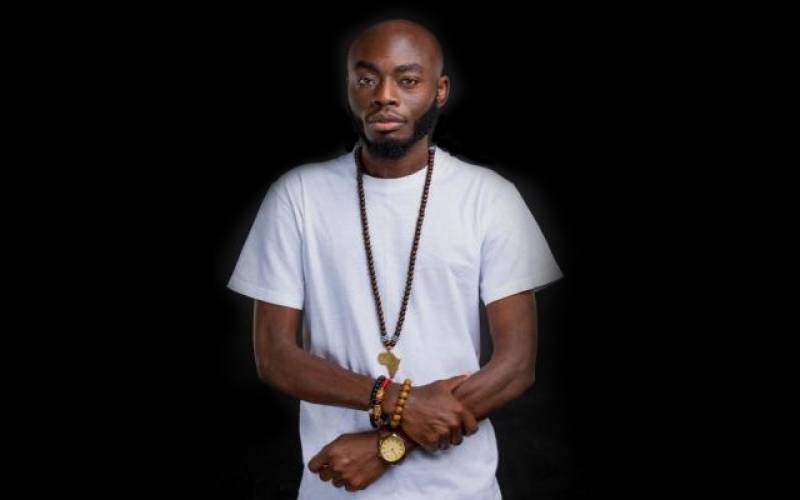 When Onyango Otieno was 20, something happened that left him scarred–he was sexually abused by a woman his parents had entrusted their home and children to; their house-help.
"She had been hired just three weeks prior to the incident. She coerced me into sexual intercourse. It happened once. She didn't threaten me. In fact, she was very kind. She used kindness to manipulate me. I had never had sex with anyone and she did not seek my consent," he says.
Onyango says that ever since the incident, he has not met the house-help. He does not even remember her face. All he remembers is her height.
After the incident, he remembers feeling lost.
"I became subconsciously hypersexual after the incident. I didn't know it was my body reacting to the trauma but I later came to know, yes, it was as a result of the experience," he says.
Eventually, sex lost meaning to him and he was "just engaging for the sake of it".
To cope with the emotions, Onyango decided to share his ordeal on the Internet. But while a few offered sympathy and support, most ridiculed him, claiming men cannot be raped by women.
"People on social media were not kind," Onyango says, adding that comments varied from, "You must have enjoyed it" to "You should have defended yourself, what kind of man are you?"
Fortunately, he was prepared.
"I knew the backlash would come since I am trained in digital storytelling. I understand cyberbullying. I have the coping tools when it becomes too much," says Onyango, a poet who had previously been writing for seven years about his experiences with domestic violence while growing up. "This was an added piece to my life story. I wasn't scared."
Onyango says that sexually abused men have a hard time opening up about their ordeal because they fear being judged by their immediate and larger society.
"Because of our unhealthy understanding of masculinity–that a man cannot be sexually abused and they should bottle up their pain like a man–it's very confusing for most of them (male victims of sexual abuse) since their emotions demand to be felt. It is among the reasons we are witnessing high global male suicide rates," he says.
Toxic masculinity has been a major factor in ruining the lives of boys and grown men. Over the years, young boys were told that men don't cry, complain or share traumatising experiences. These boys have grown into men who do not talk about the demons they are fighting. And when they face traumatic experiences, most men choose silence.
"Many of us find it hard to open up because of conflicting and emotional turmoil. Besides, we are not sure if we will be believed. And being doubted is like being defiled all over again," Josaya Wasonga wrote in his column in The Standard's Sunday Magazine.
Last year during the early days of the pandemic when there were movement restrictions, a truck driver heading to Uganda had to be rushed to hospital after being sodomised by more than one man.
A witness said that he had parked his truck at night to wait for a Covid-19 test before the attack happened.
"He was gang-raped, and we had to make sure he gets help. But this is not the first incident. Most men can't report but a lot of them have been sodomised on these roads, some by soldiers from Uganda," the witness lamented during an interview with Radio Maisha.
American actor, producer and director Tyler Perry has narrated that when he was 10 years old, he went to a neighbour's house to play with her child. The woman forced him to have sexual intercourse with her before she could allow him to go home.
"I go to the door and try to unlock the door. I couldn't unlock it and she lies on the sofa and spreads her legs. She takes the key and puts it inside herself and she tells me to get it. So I get the key but I feel my body betray me again because I felt an erection. It's so disgusting what these people did to this little boy...," he narrated during an interview with Oprah Winfrey in 2010.
In some cases a man may get an erection or even ejaculate during the assault, causing confusion and guilt. They blame their bodies for betraying them.
This not only happens to men but also to women.
However, according to experts, the body responding like that does not mean consent. For example, if someone tickles you even if you don't want to laugh, you will end up laughing. That does not mean you are enjoying it. It's your body reacting like that.
Clinical psychologist Jacque Gathu says that sexual abuse, compared to consensual sex, hits different because it robs you of your sense of safety.
"It is important to remember that an erection is a biological process, a normal physiological process and does not imply in any way that the person enjoyed the deed. The same way when a woman is raped and the vagina becomes moist and wet, it doesn't mean that she's enjoying it. This is something that is happening without your consent," she says.