Are MCAs a lynch mob or defenders of devolution?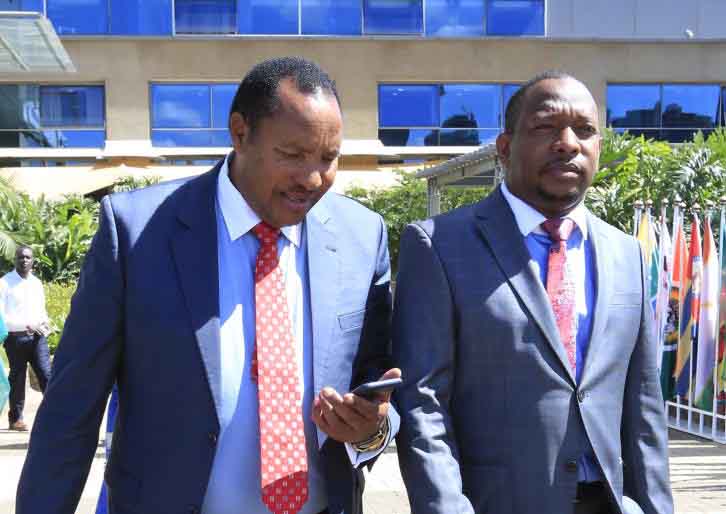 The impeachment of nine governors, assembly speakers and a County Executive Committee member (CEC) in nine years has put into sharp focus the integrity and actions of MCAs.
While some are considered a lynch mob out to fulfil selfish interests, some are revered as honest defenders of the common man.
Former Kwale Sports CEC Ramadhan Bungale was ousted in August over audit queries for the 2017/2018 financial year.
West Pokot County Assembly Speaker Catherine Mukenyang was also impeached over alleged abuse of office.
She joined the ranks of former governors Ferdinand Waititu, Mike Sonko and Mohamed Abdi.
Mukenyang also suffered the same fate as former speakers Beatrice Elachi (Nairobi), Onyango Oloo (Kisumu) and Ndegwa Wahome (Nyandarua).
In a session that took eight hours, 32 MCAs deliberated on the impeachment motion against Speaker Mukenyang.
The motion was tabled by Endough MCA Evanson Lomaduny and seconded by Kiwawa MCA Josiah Yarakwang. It was supported by 25 MCAs and opposed by seven.
Lomaduny cited abuse of office, gross violation of the Public Finance Management Act, the Public Procurement and Disposal Act and gross misconduct as grounds for impeachment.
The MCAs accused the speaker of irregular employment of staff on contract without following due process, to reward her political cronies.
They also accused her of allegedly embarking on early campaign using county resources.
The same fate had befallen former governors Sonko (December 2020), Waititu (January 2020), and Wajir's Mohamed Abdi (April 2021).
They were accused of gross misconduct, violation of the constitution, abuse of office, embezzlement of funds as well as undermining the oversight authority of MCAs.
Current Embu Governor Martin Wambora became the first governor to be impeached in 2014 after the County Assembly accused him of embezzling Sh32.3 million as well as refusing to suspend Lorna Kariuki, then County Secretary.
He was impeached by the County Assembly a record four times in 2014 but challenged the decisions each time in court and won.
Speakers Elachi, Oloo and Ndegwa Wahome also drowned in impeachment waters in September 2018, September 2019 and December 2021 respectively.
They were voted out for reasons ranging from gross misconduct, misuse of office and nepotism to alleged involvement in graft.
Elachi was reinstated by the court before she resigned in 2020. Ndegwa Wahome's impeachment was also annulled by the courts.
Wahome who is now the County Assemblies Forum (CAF) chair, termed a section of MCAs a 'lynch mob' controlled by their respective political parties.
He said political parties had a metallic grip on the MCAs, strong enough to manipulate them into acting and tilting the scales in the parties' favour.
"The MCAs have been compromised by the actions of the party. They constantly have to look over their shoulders to see who's watching. No MCA can agree to function optimally and according to the law because their political parties are not interested in them discharging their duties but rather advancing the parties' interests," said Wahome.
He indicted the ruling Jubilee party for being behind his ouster attempts.
"Jubilee party feels that governors are CEOs at the counties and are not supposed to be asked any questions. In my case for instance, the speaker and MCAs had the courage to stand up to the governor but Jubilee party had the audacity to issue letters suspending MCAs and facilitating my impeachment. But with the independence of the Judiciary I am back in office," said Ndegwa.
Devolution expert Bobby Mkangi said MCAs have acted both as a lynch mob and fervent defenders of the Constitution over the years albeit depending on various situations, with their main driving force being political parties.
"These are politicians and it was definitely expected that MCAs would use their powers for selfish interests as well as party interests. That has come to be manifested over the nine years of devolution through the impeachments," said Mkangi.
"The MCAs may want to arm-twist the governors and speakers using their powers but luckily their decisions can definitely be challenged in the courts and the senate. It's easy for the ward representatives to be a lynch mob because their actions align with their roles as per the law."
Nairobi Assembly majority whip Paul Kados refuted claims that MCAs had turned into a lynch mob, emphasising that they were ardently following the law.
"In Nairobi, by impeaching Governor Sonko and Speaker Elachi we did not misuse our powers. In both instances operations at the county had ground to a halt and there was a lot of infighting, but since their exit there's a lot of developments taking place and processes have been running smoothly," said Kados.
ODPP's Facebook page hacked
The state office took to its Twitter account on Tuesday, November 23 evening to inform the public of the hack.