Tribute: When Hudson Wainaina clicked on his camera as bullets whizzed in the air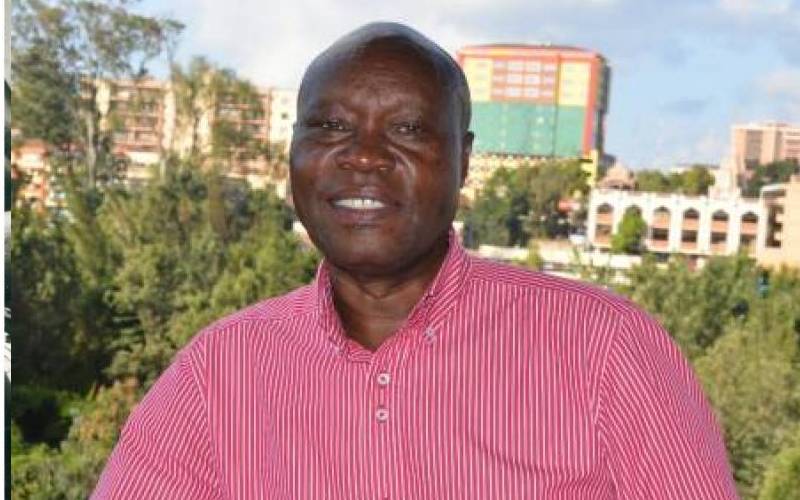 Two events, quite unrelated — one launched his career, the other etched him on journalism's roll of honour.
August 1, 1982; a coup is underway in the capital. Disgruntled elements in the Kenya Airforce have seized some key installations, including the national broadcaster, Voice of Kenya (VoK), where they announce the take-over. But their plan runs into headwinds. The army mounts a fierce fight-back. Outnumbered and outgunned the airmen scatter and flee, some surrender.
Meanwhile, Nairobi has tipped over into an orgy of looting and violence as the army pursues the fleeing putschists. The crackdown is brutal.
A freelance commercial photographer trying to eke out a living taking and selling pictures, Hudson Wainaina Ng'ang'a finds himself in the right places at the right time amid the chaos. He doesn't stop clicking away. Soon after he finds his way to the newspapers with his exclusive pictures. They're all published and the industry doors fly open for him.
Hudson's works exhibit an extraordinary journalistic capability, which sets him on a career path spent on the frontline in the early years after joining Standard newspapers.
He finds himself thrust deep in the bowels of the change movement that gripped the country in the 1980s and 1990s. Protestors and change leaders are pitted against the State machinery and rabid party youth wingers, both happy to unleash violence. Photographers are sandwiched between the protagonists. Being teargassed and clobbered in pitched battles become an unwritten part of Hudson's job contract.
Trying to get the best shot with rudimentary equipment that offer no safety meant Hudson always put his life on the line.
In Nakuru, a visiting troupe to the GK prison led by lawyer Paul Muite and Dr Richard Leakey of Safina, where Koigi Wamwere was being detained, was violently dispersed by GSU. Goons in party uniform singled out Hudson and other journalists and gave the chase. Such are the scenes that dominated his career.
By and by, and unbeknown to him, he was putting together perhaps the most comprehensive individual picture library by a photojournalist. His peers attest to this.
A military officer, collapsing and falling on parade during a National Day celebration in front of former President Daniel Moi is poignantly captured and frozen in time by Hudson's camera lens — an award winning picture that catapulted him straight into the Hall of Fame.
A lone and desolate figure of Dr Robert Ouko arriving at the Jomo Kenyatta International Airport from a US tour mired in controversy. Hudson was at hand to take this last public picture of the slain Foreign Affairs minister.
Spanning four decades, Hudson's photography career bridged the analogue-digital divide synonymous with the meteoric leap in gadget sophistication and picture transmission methods. The transformation is light years away from his career beginnings where he finds himself caught up in the daily cut-throat race to put a picture on the front page of the national newspaper.
Outside the age of the Internet, this brought with it its own set of nightmares. A roll of film with a potential splash picture stuck 200 kilometres away upcountry. Or, marooned in dense traffic in a city with no boda boda to weave out of gridlocks. A reverse call in a telephone booth with a copy-taker on a typewriter at the other end saved the day for the reporter but left the photographer to their own devices.
Calm and collected Hudson lived through this newsroom pressure cooker years.
Somewhat, the film always got to the newsroom— by hook or crook. If upcountry, it entailed finding a Nairobi-bound flight or a badly driven PSV. The alternative would be the so-called night van which arrived with the parcel the following morning.
At Likoni Road, then home to Standard newspaper, Hudson was part of a triumvirate that included Jacob Waweru and Jacob Otieno; lanky and full-bodied individuals built for the camera and the vagaries of handling it under tyranny. With elderly Bill Kinuthia and the supporting cast of a retinue of other young photographers under Yahya Mohammed as editor, Standard newspaper boasted a formidable photography team.
Hudson survived the analogue-digital transition and retained his relevance in the profession purely because of his sheer willingness and ability to learn. Later, his digital acumen would put him in charge of digitisation programmes in different media houses.
But his biggest asset was perhaps his humility and reliability. In his memory colleagues have singularly focused on that particular attribute on their social media posts. The sub-editors he worked with praise his dependability. He was easy to befriend and knew to keep his network of friends.
Hudson worked in various positions at The Standard, Kenya Today and People Daily.
He died last week at a Nairobi hospital as doctors tried to save his life. He was battling diabetes and high blood pressure. In spite of the pain and piling medical bills, the smile never left face. He remained upbeat and hopeful.
The son of Ephantus Ng'ang'a and Esther Njoki (both deceased), he is survived by a widow, Tabitha Wanjiku and five children.
Fare thee well, Hudson Wainaina Ng'ang'a, humble man of pictures. Like a colossus, you strutted the newspaper photography terrain.