Should courts interfere with a will?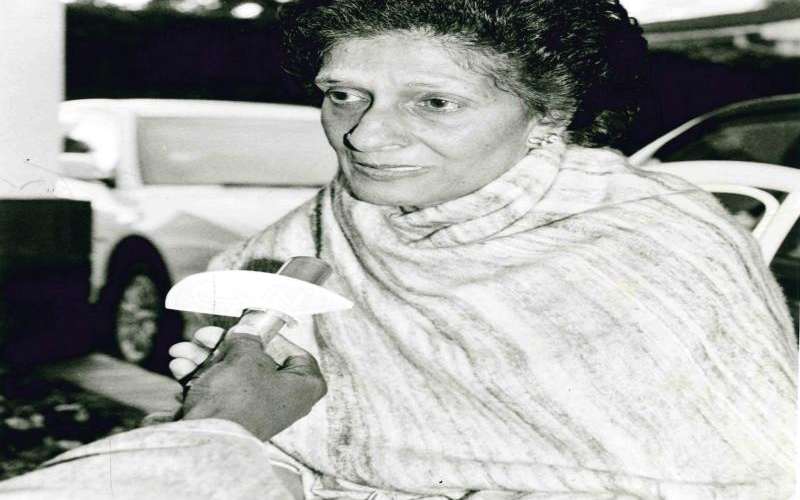 The jury is still out on whether wills left by the deceased are foolproof ways to avoid protracted property disputes among kin.
At the Mombasa High Court registry, some cases on multi-billion estates have taken more than 40 years to be concluded despite the existence of wills.
According to Mombasa Senior High Court Lawyer Willis Oluga, most of these cases have degenerated into vicious fights tearing families apart.
Oluga said ordinarily, a will contains wishes of the dead and should be honoured. However, he said, there are instances where the wishes of the dead can be interfered with.
"Property disputes in families are protracted and vicious. A case of Mbiyu Koinange was filed in 1981 and spent close to 40 years in the court until 2020," he said.
"It is clear that disputes are still bound to arise even where one makes a will. That is why I encourage one to share out his or her assets while still alive."
One of the files at the Mombasa Court is that of the late business mogul Abdulkarim Chatur Popat where one of his sons has contested the will. He was left out of his father's Sh4 billion estate.
The Court of Appeal in October this year faulted the will which bequeathed Chatur's vast estate to his widow Gulzar Popat and two sons Adil Abdulkarim and Azim Abdulkarim.
His third son Alnashir Abdulkarim went to court to challenge the will and sought a reasonable provision out of his late father's estate.
He argued that his deceased father's will did not expressly state that he should be left out.
Alnashir complained that his father excluded him but made provision for his mother, his other sons, five grandchildren, one individual, and charitable organisations.
About four years before his father died, Alnashir had penned a letter accusing both parents of favouring his brother Adil.
In the letter tabled in court, Alnashir complained that he had been denied the fatherly love and guidance that he needed desperately.
Justice Mugure Thande, in her judgment, upheld Popat's will and surmised from the letter that the relationship between Alnashir and his father was less than cordial.
The judge concluded that Alnashir had not placed before the court sufficient evidence enough to persuade it to go against the wishes of his deceased father.
The High Court found, in its ruling, that Alnashir had approached the court with "a sense of entitlement" as a child of the deceased, seeking a share of the estate, yet he was neither destitute nor was he dependent on the deceased during his lifetime.
"That the wishes of the deceased were clearly spelt out in his will and it was not for the court to rewrite the deceased's will or make a new will for him or indeed alter his express wishes.
That the will of a deceased person constitutes hallowed ground that should not be trodden upon," read the judgment that saw Alnashir's application dismissed.
But the Appellate Court said a court can interfere with a will under testator's freedom in section 5 of the Law of Succession Act (LSA).
Justices Wanjiru Karanja, Jamila Mohammed, and Jessie Lesiit found that Alnashir being a biological son of the deceased, was an automatic dependent and that the disposition in the deceased's will that left out Alnashir was not reasonable.
While dismissing Alnashir's application, Justice Thande said he did not disclose that he had pocketed Sh850 million from the sale of shares in Simba Companies.
The Court of Appeal disagreed and held that there was sufficient disclosure because Alnashir pleaded that he held shares and was a director of several companies.
Further, the Court of Appeal held that since Alnashir was not actually dependent on his father financially, he was an independent dependent, and effectively the requirement to disclose income did not apply to him.
The Appellate Court faulted the High Court for using the letter Alnashir wrote his father to condemn him.
Justice Thande relied on the letter to conclude that the relationship between Alnashir and his father was less than cordial.
However, the Appellate Court said the letter painted a man who was crying for fatherly love and attention which he appeared to have been denied over the years.
The three judges said Alnashir's letter clearly showed that the love and respect for his father were constant and it was his father who was nonresponsive and Alnashir's conduct towards his father could not be impugned.
"That even after feeling discriminated against by his own father, Alnashir continued to reach out to his father and hang on in the hope that one day, the situation would change for the better. That the deceased is the one who appeared to have issues with Alnashir but not the other way round," read the Appellate decision.
The Appellate Court said that Alnashir is entitled to a reasonable provision from the estate of his late father despite having been left out of the Will and allowed the quantum of the provision to be assessed by the High Court.
"One important aspect that I noted from the decision is that the Court of Appeal faulted the High Court for speculating on why the deceased left out Alnashir from his will yet no reason was given in the will," argues Oluga.
Oluga pondered that if the deceased had given reasons in his will why he left out Alnashir, the Appellate Court would have arrived at a different conclusion and honoured the wishes of the deceased.
In another case, two brothers are fighting over a will and administration of a vast estate worth over Sh1.5 billion left behind by their father.
In 2019, one of the brothers contested his mother's ability to administer over the estate following her elderly age and health.
Jagjit Singh claims his brother Tejinder Singh and mother Pritam Kaur have locked him out from benefiting from the vast estate.
According to Jagjit his deceased father Gurumukh Singh had left a will behind where her mother was to be the administrator of the vast estate.
Jagjit through his lawyer D. Ngonze wants Lady Justice Mugure Thande to revoke the Grant of Probation. Jagjit claims that his brother Tejinder was controlling his late father's estate estimated to be worth Sh1.5 billion.
He claims that he has been deprived of his own share.