Accused disowns informer in lawyer Willy Kimani case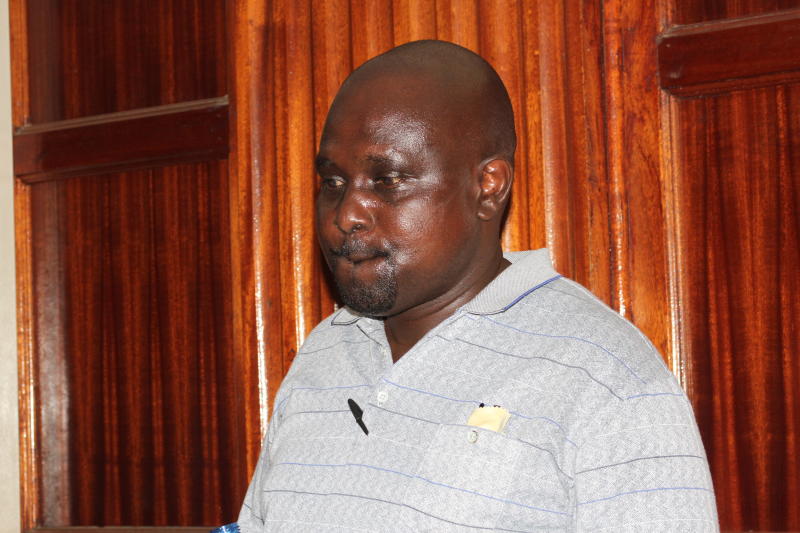 A police officer disowned an informer who confessed to have been recruited to participate in the murder of lawyer Willy Kimani, his client and a taxi driver.
Fredrick Leliman said he did not know and never met his co-accused Peter Kamau Ngugi who confessed to the killing.
The prosecution says Leliman masterminded the murder of Kimani, his client Josephat Mwenda and taxi driver Joseph Muiruri.
"I deny each and every statement made by Peter Ngugi, the fifth accused, against me in his confession. I did not strangle and kill the three victims as alleged. I deny the offence of murder. I did not do it," said Leliman.
Leliman, alongside co-accused Stephen Morogo, Sylvia Wanjohi, Leonard Maina and Ngugi, was found to have a case to answer.
Ngugi, a police informer, in his confession which was submitted in court narrated how Leliman allegedly recruited him to track down Kimani and Mwenda on June 23, 2016 before they were killed on the same night.
He had confessed that Leliman complained that his job was at risk after Mwenda complained to Independent Policing and Oversight Authority and he wanted to eliminate him.
According to his confession, he tracked the taxi Kimani and Mwenda was using and alerted Leliman who arrested them, took them to Syokimau Police Post. He allegedly removed them in the middle of the night and killed them in a field within Athi River town.
But Leliman told trial Judge Jessie Lessit that he did not go to Mavoko Law Courts on June 23, 2016 to abduct Kimani and his client.
Justice Lessit allowed a request by the prosecution and the victims' lawyer to be given time to go through Leliman's testimony before they cross-examine him today.