Gender-based violence cases drag on due to understaffing: Koome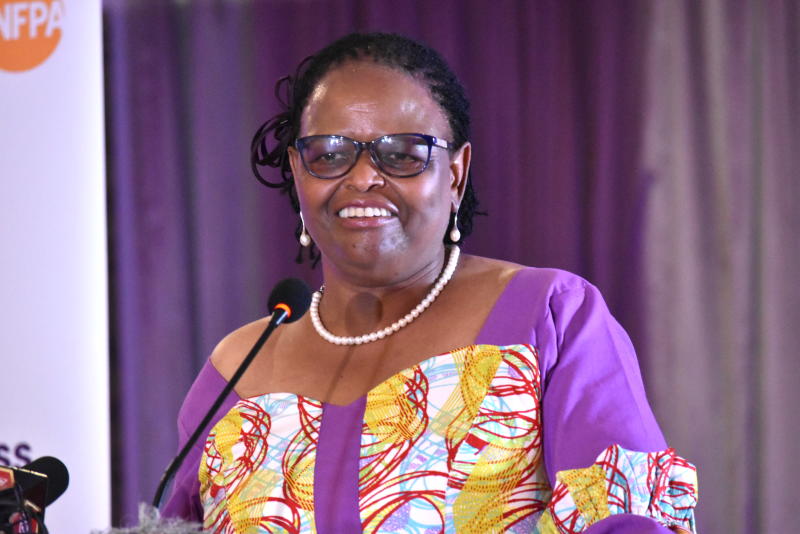 Chief Justice Martha Koome blamed the delay in concluding gender-based violence (GBV) cases on inadequate human resource capacity.
Koome said there is a deficit of 45 per cent in judicial staff.
"As we talk right now, we have a deficit of 45 per cent of human resource. Pray for us that we get more to ensure justice is accessible to the vulnerable," said Koome.
The CJ said Judiciary is considering setting up special courts.
Speaking during the launch of 'Virtual Justice' publication, women leaders warned that Kenya could miss the 2026 deadline to eradicate Gender-Based Violence, and called for increased momentum to end the vice.
The event was organised by the Federation of Women Lawyers (Fida)-Kenya and the United Nations Population Fund (UNFPA).
"We are making progress but it's very slow. When we look at the trends, Kikuyu community, according to the Kenya Demographic and Health Survey 2014, is at 15 per cent," said Bernadette Loloju, the Anti-FGM Board chief executive officer.
Kenya vowed to intensify campaigns to end gender violations by undertaking 12 bold commitments that would remove the systemic barriers that allow GBV to thrive, and end it by 2026.
So far, the country has made several gains, including enacting into law the Prohibition of Female Genital Mutilation Act (2011).
However, according to Loloju, FGM remains a major hindrance to the progress made, and this despite Kenya being the leading country in Africa in the campaign against FGM.
According Caroline Murgor, a GBV and gender advisor with UNFPA, there is need to strengthen the justice system for girls and women at the community level because many of them were not able to access justice during Covid-19 period.
"There is need also to fund and implement Victims Protection Act," said Ms Murgor.
In May this year, Kenya, through President Uhuru Kenyatta, promised to invest $23 million (Sh2.3 billion) by 2022 and a further $50 million (Sh5 billion) by 2026 to help fight GBV and to establish shelters.
According to Lady Justice Hannah Okwengu, Kenya needs to copy Uganda and Malawi, which have prioritised court cases and formed special courts for GBV cases.
She said there is need for sensitisation of male children to appreciate that FGM is repugnant to society.
Caroline Ncharo, a GBV survivor and chief in Kajiado County, said the existing clash between law and culture is hindering the fight against FGM.
"In my Maasai community, if a girl does not get circumcised, she is considered not part of the community and she is told all kinds of things including that she will not get married," she said.
Culturally entrenched
Tabitha Ouya, the deputy head of Offences Against the Person (OAP) at the Office of the Director of Public Persecutions (ODPP), said there is need to understand that FGM is culturally entrenched and cannot be conquered with modern tools of legislation alone.
"We have to engage a multi-agency approach. You cannot just say it's about prosecution or police investigations," said Ouya.
She said DPP has come up with a specialised unit of anti-FGM, with 61 prosecutors spread across the country and concentrated in the counties where the vice is rampant.
Nancy Ikinu, Fida Kenya chairperson, said Fida is working together with the Judiciary to develop tools that will be used to ensure that FGM adjudication is synchronised with human rights standards.
Koome said the Judiciary had come up with a vision on transformation framework called Social Transformation Through Access to Justice, which will help expedite cases.