Wanjigi reported to tribunal for 'causing confusion in party'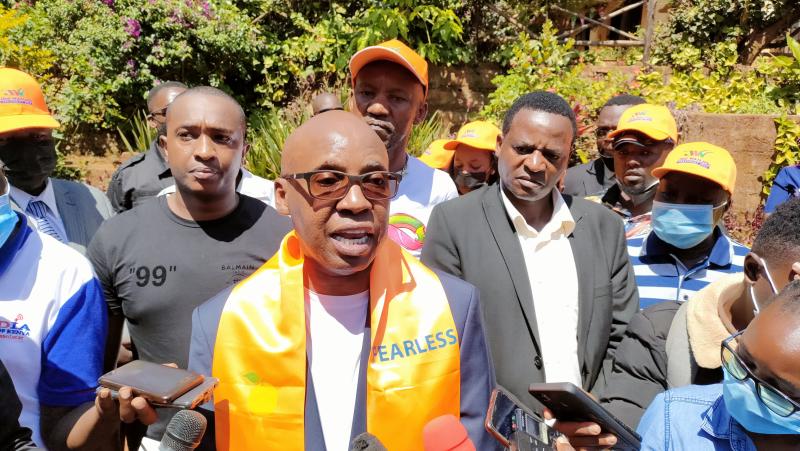 An ODM party member has filed a complaint with the Political Parties Tribunal challenging Jimi Wanjigi's presidential candidature.
Cathy Irungu yesterday presented a petition in which she accused the Raila Odinga-led party of failing to conduct an 'objective' ethics and integrity test on Mr Wanjigi.
Ms Irungu also claimed that Wanjigi was not a 'proper' party member, and accused ODM of allowing him to "act with impunity, including slandering the party leader and causing confusion by laying out rebellious parallel party structures like offices."
Wanjigi had criticised ODM leaders who claimed that Raila had already been endorsed to be the party's flag bearer. He said there must be a democratic contest to settle on the presidential candidate.
The development comes a day after Wanjigi chided Kakamega Governor Wycliffe Oparanya, who is the deputy party leader, for proposing that the party should give direct nomination to candidates in the 2022 General Election.
But Oparanya accused Wanjigi of disrespecting party structures, and contravening laid down rules and regulations in his quest to occupy the country's top seat.
The governor was referring to Wanjigi's ongoing efforts to open ODM branch offices countrywide without consulting the national office.
In an interview on KTN News last month, Oparanya urged Wanjigi to consult the party leadership before making any significant moves in the party.
"If he wants to campaign, then it is fine. But he should make sure he uses the structures in place. Opening more ODM offices without the party's consent is not right. For instance, if he comes to the western region, he should consult me for guidance before he does anything. Wanjigi undermines leadership," said Oparanya.
The second-term governor said ODM Secretary General Edwin Sifuna was crafting a plan to guide Wanjigi on what is required by the party.
"We wish to remind all members that whenever there is a need to open any party office, the same must be done in consultation with the national office failure to which such offices will not be recognised," Mr Sifuna had earlier said.
But in his defense, Wanjigi said that he was determined to grow ODM's membership hence the initiative to open offices in the grassroots countrywide.