Don't shy away from vying next year, women told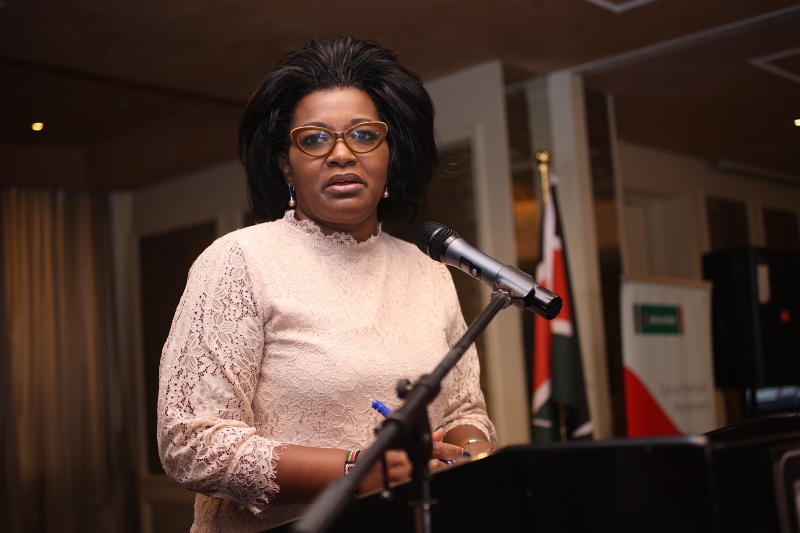 Women have been challenged to go for elective seats in next year's General Election.
Women leaders yesterday said they will lead a campaign to ensure more women vie for various positions to ensure the two-thirds gender rule is actualised.
CASs Racheal Shebesh and Beatrice Elachi (Public Service, Gender and Youth), Jebii Kilimo (Livestock and Fisheries) and other leaders said it was time to put the country on the map by having more women in top positions.
"We have brought aspirants together so that we can know their needs. Women now want to see themselves in political leadership," said Kilimo.
They target to ensure 5,000 women participate in the polls.
Speaking in Nairobi, Shebesh said the team will enhance civic education at the grassroots.
Suba North MP Millie Odhiambo asked political parties to support women. "Once women get a nod from the political parties and their leaders they can be rest assured to win the seats. Otherwise, it will be a struggle for women without the nod of these parties," she said.
UN Women Country Director Anna Mutavati warned that the two-thirds gender rule will not be achieved if women continue shying away from vying.
"Compared to other African countries, Kenya is lagging behind when it comes to women in politics. The country leads in so many things but that one thing is letting the country down," she said.
She noted that the UN Women report indicated that there are only 22 per cent of women in Parliament.
"More women candidates need to come out to increase the 2013/2017 numbers. In 2017 there were 14,000 candidates out of which only 1,300 were women. It's time now to increase those numbers so come out and vie for these seats," she said
The Independent Electoral and Boundaries Commission Chairman Wafula Chebukati said it will not approve nomination lists from parties that will not comply with the two-thirds gender rule.
Priscilla Nyokabi, a commissioner at the National Gender and Equality Commission, argued that women are lagging behind in political leadership due to gender-based violence, sexual harassment and lack of finances, among others.