Man arrested for attempting to steal Sh35.9m from Kenyan company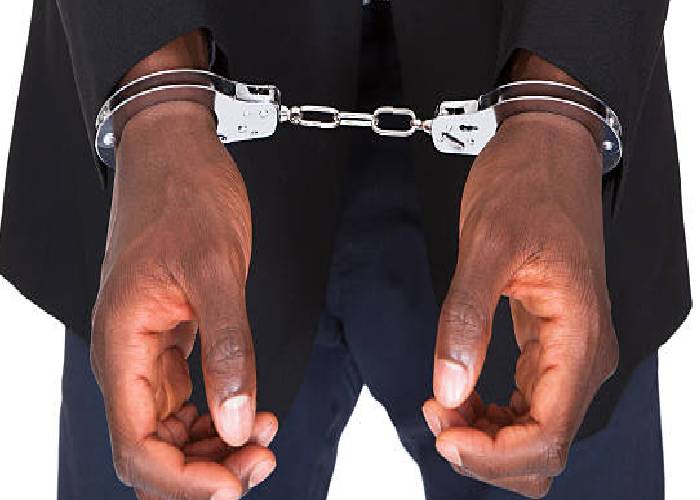 A Nigerian man has been arrested for allegedly attempting to steal Sh35.9 million from a Kenyan company.
The suspect, Endurance Obayan, was arrested at the Jomo Kenyatta International Airport (JKIA) in Nairobi while attempting to fly out of the country.
The Directorate of Criminal Investigations (DCI) says Obayan tried to steal Sh35.9 million from Nairobi-based firm Equatorial Nuts Processing Limited through internet fraud.
The suspect is alleged to have gained access into the company's financial system and sent a pay request to the company's client in Australia.
The email directed the client to send the money to a bank account in China instead of wiring the money to the company's account in Kenya.
"This alarmed the client, who immediately contacted Equatorial Nuts in a bid to establish whether the firm had changed its bank account details," the DCI said on Twitter on Thursday.
Equatorial Nuts' cybercrime security manager noticed Obayan's footprints in the botched transaction, prompting the manager to alert the DCI.
Police said they tracked down Obayan's online activities to an apartment in Ruaka.
However, before the suspect could jet out of the country, he was arrested.
Police say the suspect was to board an Ethiopian Airlines flight to Nigeria.
Obayan was later Thursday arraigned at the Milimani Law Courts, where he was charged with computer forgery contrary to the law.
Online fraud has been a major concern for companies worldwide.
In one the most famous cases in recent times, a Nigerian Instagram socialite, Hushpuppi, is facing justice in the US for cybercrime activities in the Middle-East.
In June last year, Hushpuppi, who had been on the radar of cybercrime detectives, was arrested in his Dubai apartment with Sh4 billion in cash.
He'd later be extradited to the US, where he pleaded guilty to money laundering offences.