Visionary leadership: We badly need a David, warts and all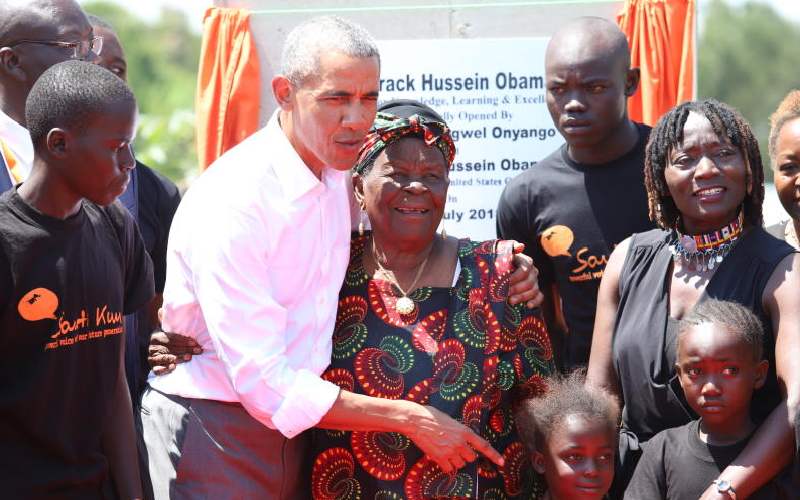 King Saul–as Israel's founding king–had a chance to build a legacy. But he had problems with taking divine instructions. He modified them without consultation. He had self-generated ideas that contradicted his 'boss'. This defiance without repentance led to his displacement and eventually, replacement. Surprisingly, he was not replaced by one of his tried and tested king-worthy aides. The appointment fell on an unknown shepherd boy.
Samuel was an exemplary, experienced and well-meaning leader whose love for God translated into a sincere love for the people. No one was as well placed to assess who among the sons of Jesse possessed the leadership capital to build an obedient nation. If the decision was left squarely on who impressed Samuel most, Eliab would have been anointed king. Poor David would not even have made it to the ballot box! A reputable priest and judge and still he could not 'get it'. His perception was imprecise. Samuel's look-like was overtaken by God's look-unlike. The choice of David as King was new–new to Samuel, Saul, Jesse, his brothers and the nation too. He was a surprise choice. But this surprise grew to be pivotal. David–with all his acute problems–ran a government that grew to become the heart of Israel's identity to this day.
Perception does not always translate into precision. This is an important fact as Kenyans make decisions in the election year. The writing is on the wall that Kenya badly needs a benevolent jolt of new leadership. While the older look-like have a right to ambition, the country needs a look-unlike to build a new inspiring reference point for generations to come. The freedom fighters did their part. It is now time for an intentional post-independence platform of a similar intensity. Those who have fought for reforms are yet to see a harmonised harvest of their blood. Just as Dubai invests incredibly in turning the eyes of the world from the West to the East, it is time Kenya invested in a leadership that ushers in a new era of abundant life for its people.
The matrix need not have the presidential race as its centrepiece. There are different frontiers with potential to be epicenters of influence with a domino effect that triggers other significant centres of power. But this calls for thinking that is new, intense and of good-will. New thinking requires people who are knowledgeable in old formats yet remain undistracted by them. New discernment is best placed to deliver pleasant surprises. Old thinking will deliver predictable repetition.
Barak Obama was a look-unlike. His Kenyan roots were part of his unlikelihood! One would expect him to inspire political aspirations and formations, even to be the most cited global leader in Kenya. But this is yet to be. The Kenyan political mind–still obsessed with the look-like–is yet to free up space for this leader born of a Kenyan who is now ranked as one the greatest American presidents. A study of the authenticity of his person, the audacity of his hope, and the freshness of his approach would have a lot to offer to a leader seeking to make a true and lasting impact.
Turn a blind eye
Both voters and aspirants need to invoke the new. Otherwise, the old will keep coming and Kenya will keep marking time–even dangerously sliding. Voters need to get tired of voting tribe. They need to stop turning a blind eye to criminal records of aspirants. It is time to buy magnifying glasses. They need to scrutinise the moral CVs of aspirants and be ready to vote 'yes' or 'no' based on their assessments. Voters need to stand their ground and shout 'money does not matter'! Like Samuel, voters must know they are not helplessly stuck with the so-called 'two-horse' race. It is within their right and power to call to the frontline those hidden look-unlikes who are 'tending the sheep'.
Voters should refuse to be talked down to like people with no minds of their own. They should reject cheap methods of recruiting them into chorus-like responses. They know what they want and don't need words put in their mouths. Voters need to make aspirants realise that a hard life has graduated them to asking hard questions. Untested, hypnotic, sweet-sounding and sweeping campaign mantras will not do!
Aspirants, too, need to show voters that integrity matters. They should boldly present their history of good and bad. A show only of strength is an exaggeration and is congenitally deceptive. Aspirants should galvanise their vulnerability as part of their force. While ambition has it raw hard feelings and even moments of ill-will, there must be clear moments of appreciating the capacity of competitors. Aspirants should not only display ambition to rule; they must also demonstrate their sincere love for country and citizenry. Verifiable sacrifices made at the local or national levels must be part of their wooing speech. A record of running for power and supporting others in their winning or losing ways is not enough proof of patriotism. When aspirants raise the bar instead of counting on the predictable old ways of voters, they make a significant contribution to a much-needed newness that's valuable today and in days to come.
A word to new aspirants whose candidature is, from the start, perceived as non-threatening, inconsequential, relegated and experimental: if you are running for office, run! It is a fatal error to declare running status only to conduct an apologetic campaign with your utterances affirming a self-proclaimed inferior status.
It is tragic to allow a second-tier branding of your campaign. Instead of announcing you are broke and therefore grounded, run the best campaign your money can afford. If your vision and philosophy is radically different, you need not nuance it to rhyme with mainstream computations.
Present your approach boldly. Who knows? Like David, the freshness Kenya needs to usher in a new chapter of freedom could be present in your look-unlike and only awaits 'anointing'.