KRA throws ball to Treasury on hospital's tax exemption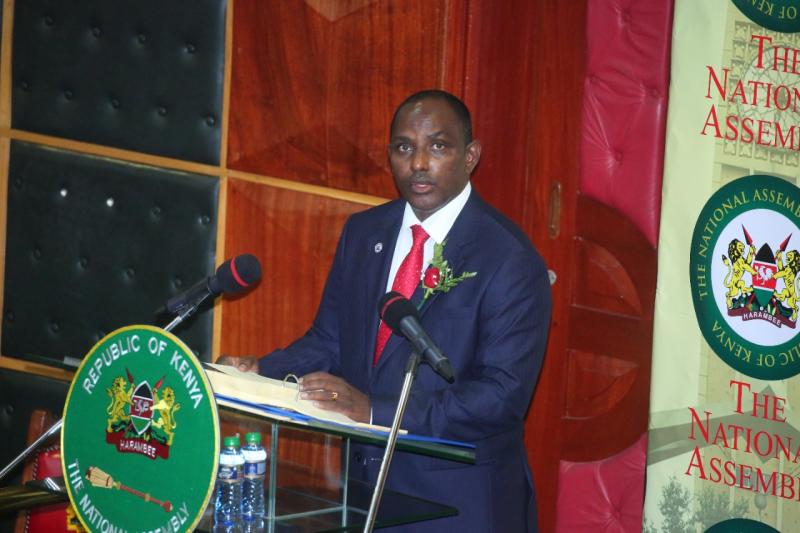 Kenya Revenue Authority says that it would exempt Hampton Hospital from paying tax over its multi-billion equipment and machines if it was cleared by the Treasury.
In its reply to the hospital's case filed before the High Court, KRA argues that upon the hospital getting a recommendation by the Health Cabinet Secretary Mutahi Kagwe, it ought to have gone ahead and obtained an exemption certificate from Treasury CS Ukur Yattani.
KRA says that the case against it should instead be against the two CSs.
"The only time that a taxpayer is exempted from payment of VAT is when there is an exemption letter or certificate from the Cabinet Secretary, National Treasury, and Planning," replied KRA.
High Court has barred KRA from auctioning the hospital's cancer machines and solar equipment in a tax dispute. The machines were shipped in by the associated with former Kenya Air Force officer Julius Mwale. Justice Jairus Ngaah ordered KRA not to execute its plan until the case filed by the hospital challenging the taxman's decision is determined.
"In order to preserve the substratum of the suit, I am convinced that leave granted should operate as stay. Prayer four of the summons is therefore granted," Justice Ngaah ruled.
Hampton Hospital, through lawyer Javier Munzala, told the court his client imported the machines purposely for treatment of cancer. Munzala said the hospital asked Health Cabinet Secretary Mutahi Kagwe to have it exempted from paying tax for the machines, a request the minister is said to have granted.
"The applicant (Hampton) is a recognised medical provider and as such exempted from payment of VAT on goods imported in connection with providing healthcare in Kenya," he said.
He said Hampton went ahead to produce a letter from Mutahi indicating exception from tax upon learning its items were among those gazetted for auction.
Munzala added: "The imported goods are unique, irreplaceable, and worth a colossal sum of money. The applicant stands to suffer irreparable loss and damage that cannot be compensated by way of damages if the auction is allowed to proceed as planned."
He argued that Kenyans will also suffer as they will not access the highest standards of healthcare if the auction is allowed to proceed. KRA had planned to have the auction on Tuesday this week.
Hampton Hospital is based in Butere, Kakamega County, and imported cancer machines in May this year.