Kenyans rally behind Size 8 after losing baby in crucial procedure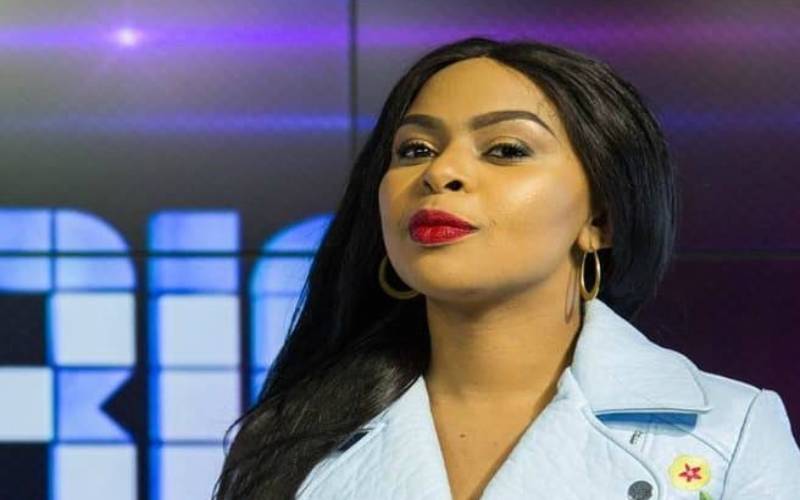 Gospel musician Size 8 on Friday lost her unborn child in a crucial surgical operation to save her (Size 8's) life.
Size 8, who was expecting her third child, took to Instagram on October 1 to reveal that the procedure conducted at the Komarock Modern Healthcare was a "very dangerous and critical emergency operation".
"I am grateful for life. I would have died but you (God) chose to save me. Though my little baby didn't make it, I know she is well in your hands, Oh God," said the artiste in her Instagram post.
The musician said despite the surgical operation being "dangerous" due to her high blood pressure at the time, medics at the Komarock Healthcare "managed to keep me alive, by God's grace".
Size 8, whose real name is Linet Munyali, was in the second trimester of pregnancy.
In late August, the musician, 34, revealed that the pregnancy was unplanned, but her spouse, DJ Mo, 34, was happy to receive the news.
According to Size 8, she and DJ Mo, whose real name is Samuel Muraya, had planned to have only two children.
The couple have a 5-year-old daughter, Ladasha Belle Wambui, and one-year-old son Muraya Junior.
In December 2018, before her third pregnancy, Size 8 suffered a miscarriage.
Following her latest challenge, which saw her lose her unborn daughter on Friday, fans took to the singer's Instagram page to rally behind her.
Size 8's message on the loss of her pregnancy attracted at least 5,900 comments on her Instagram timeline.
Citizen Television news anchor Lulu Hassan wrote: "Pole sana, mummy. It is well."
Lawyer Corazon Kwamboka said: "Sending you many hugs, mama."
Musician Avril said: "Sending love and light. I am praying for healing to you and your family. It is well."
Another artiste, Wahu Kagwi, wrote: "I am so sorry, my sweetheart. My heart and prayers go out to you in this difficult time. God is still on the throne."
Socialite-cum-actress Mishi Dora said: "I am so sorry for your loss, mama. Hugs."
Another Instagram user, Producer Kevin, said: "God be with you through this hard time, Size 8 and DJ Mo."
Another user, Peggie Beau, said: "We thank God for saving your life."
Kimeu May wrote: "May the Good Lord strengthen you. You are a blessing to this generation. Stay strong."
Size 8's spouse, DJ Mo, said on his Instagram page that the pregnancy had severely affected his wife's blood pressure level.
"We have plans, but God has even better plans. God gives and takes. It has been around five months fighting with crazy blood pressure levels that hit 213 [recently]," said DJ Mo.
"The baby didn't make it, but my wife is alive and safe," added the entertainer.