Call for Wafula Chebukati to be committed to civil jail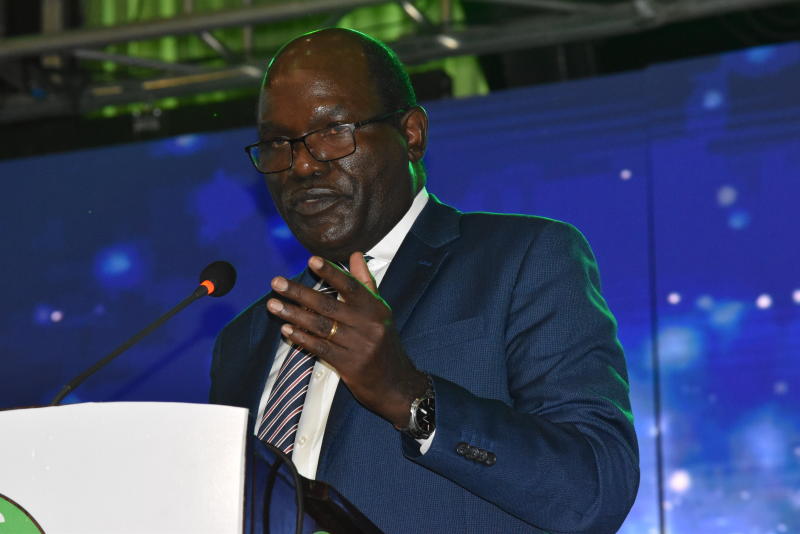 A human rights activist has filed a case against electoral commission chairman Wafula Chebukati over his alleged failure to produce the 2017 election servers.
Muslims for Human Rights (Muhuri) Director Khelef Khalifa wants the High Court to commit Mr Chebukati to six months' civil jail for contempt of court.
Mr Khalifa argues that Chebukati said the servers' results were subject to petition before the Supreme Court of Kenya between Raila Odinga versus the Independent Electoral and Boundaries Commission (IEBC) and others.
In the petition, the Supreme Court on August 28, 2017, directed that an ICT officer and two independent IT experts be appointed to supervise access to the technology, including servers, held by IEBC for the 2017 presidential election.
Khalifa has cited ODM leader Raila Odinga and Wiper party leader Kalonzo Musyoka as interested parties in the suit.
"Mr Chebukati, the returning officer of the presidential elections, has refused and willfully disobeyed the orders of the honourable court and denied the parties and the Kenyan people access to technology, and particularly the servers used in the 2017 presidential elections," said Khalifa.
Through a certificate of urgency, filed by Willis Otieno, Khalifa wants Chebukati barred from continuing to hold office for the duration that he shall continue to breach the orders.
He said Chebukati was in violation of the orders of the Supreme Court while still holding a public office, against the provisions of Articles 73 and 75 of the Constitution.
He wants the court to summon Chebukati to show cause why he should not be committed to jail or penalised for contempt of court.
Khalifa wants court to grant leave to institute contempt of court proceedings against Chebukati for continued disobedience of the orders issued by the Supreme Court in Petition No. 1 of 2017 on August 28, 2017.
"To preserve the dignity of court, it is imperative that this application be heard forthwith and in particular the errant respondent be immediately committed to civil jail."