Government to crack down on illegal foreigners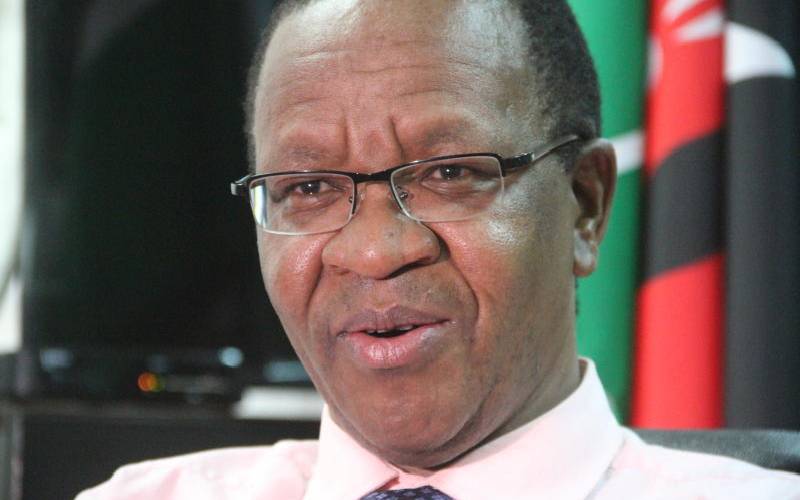 The government has ordered an immediate crackdown on foreigners who are in the country illegally.
Interior PS has said the exercise will be undertaken by the Immigration department and the police.
The order comes after a video shared on social media showed what was believed to be tens of Pakistanis walking into Greatwall Estate in Syokimau.
"The majority of these travellers have originated from Pakistan and have valid transit visas to Saudi Arabia that are issued on arrival," Kibicho said.
He added that in the last four months, Kenya has witnessed a surge in the number of foreign travellers transiting through our international airports.
The PS said the government is, however, alarmed by the threat of the spread of the Covid-19 pandemic posed by the influx of foreign travellers transiting through the country.
"Going forward, the government will restrict the number of foreigners transiting through the country to levels that do not pose a risk to Kenya's national interests."
Last month, 14 Ethiopians were arrested in Kirinyaga county after their vehicle was involved in an accident.
It is suspected they were being trafficked to or through Kenya.
They were arrested at Kibirigwi village, Kirinyaga West Sub-County Police Commander Martha Ng'etich said.
He added that the foreigners included 10 children aged between 12 and 13.
"When we checked the vehicle we found four adults [foreigners] while the rest were children," she said.
The 14 were in transit to Nairobi before the car crash. No one was hurt in the incident.
When the accident happened, residents alerted the police who rushed to the scene only to find the Ethiopians trapped inside and rescued them.
The crash victims, who could not speak English or Kiswahili, were taken to Baricho Police Station.