Colonial era injustices still haunt KMC 83 years later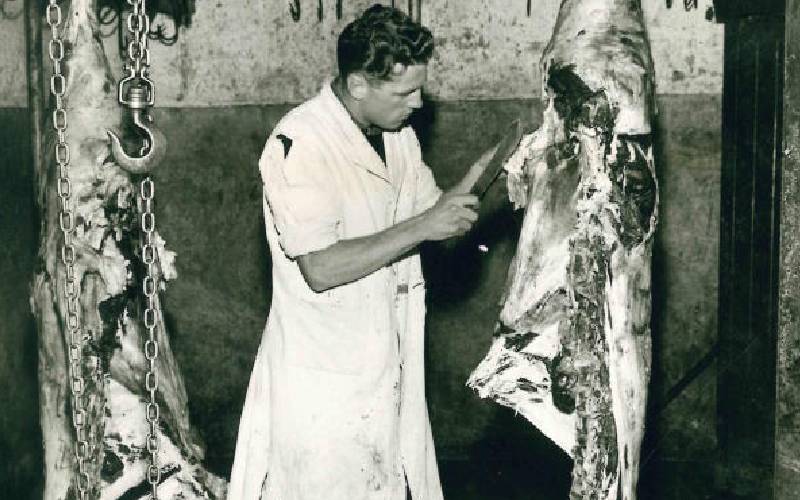 An outraged small man in the village pressed to a wall can be as ferocious as a tiger and fearlessly face off with a tyrannical regime. Such is the stuff that revolutions are made of, transforming law-abiding policemen, teachers, and clerks to fighters of their rights to live.
Such was the scenario in Kenya in 1938. Just shortly before the Second World War broke out, the colonial settlers in Kenya were pampered by their government. They hated paying taxes, coerced government to provide them cheap labour, the captive market for their cheaply produced goods, and demanded protection from the competition posed by imports.
And when they thought the Africans offered any form of competition, they threw tantrums to a government that always accommodated their demands. This time, they wanted more land in Ukambani and wanted a ready market for their high-grade chilled meat.
It is against this background that the governor enticed Liebigs, a South Rhodesian company, to set a base in Kenya. To sweeten the deal, the government constructed a factory strategically placed in Athi River at a cost of £120,000 (about Sh18,129,889.82), to target cattle from Ukambani and Kajiado. To sweeten the deal, the government enacted a number of policies to provide the 70,000 head of cattle that would be required per year.
In January 1938, governor Robert Brooke-Popham ordered that Liebigs be given a steady supply of stock and that a programme of compulsorily buying stock from peasants be in Machakos, Kitui, Embu, and Meru.
According to the scheme, which looked officially sanctioned cattle theft, the buyer dictated the price while the government dictated how many animals a farmer would sell. The remaining animals would be branded. Any unbranded animal was to be grabbed by the government and taken to the slaughterhouse.
Some settlers also benefited, for they bought some of the animals from Africans at throw-away prices, fattened them in their expansive ranches, and sold them at premium prices.
Statistics from government records show that in four months, a total 22,450 cows were bought at a quarter of the prevailing market prices in Ukambani, out of which 7,000 were taken to Liebigs while 9,000 were given to settlers for fattening. The District Commissioner, AN Bailward, also got 50.
So unpopular was the programme that some chiefs supposed to lead it resigned rather than betray their people who refused to sell their animals. The seizure of 2,500 cattle in July led to a six-week protest staged by villagers from Ngelani, who trekked to Nairobi, led by Samuel Muindi Mbingu, Elijah Kavulu, Isaac Mwalonzi, and Simon Kioko.
Ultimately, the governor bowed to pressure and released the cows, and later scrapped detested destocking programme, marking the beginning of the end of Liebigs, which was ultimately taken over by the government in 1952 and turned into the Kenya Meat Commission, which today still struggles financially, still haunted by the ghosts of its past.