Dawson Mwanyumba: Scholar who punched his way out of a scholarship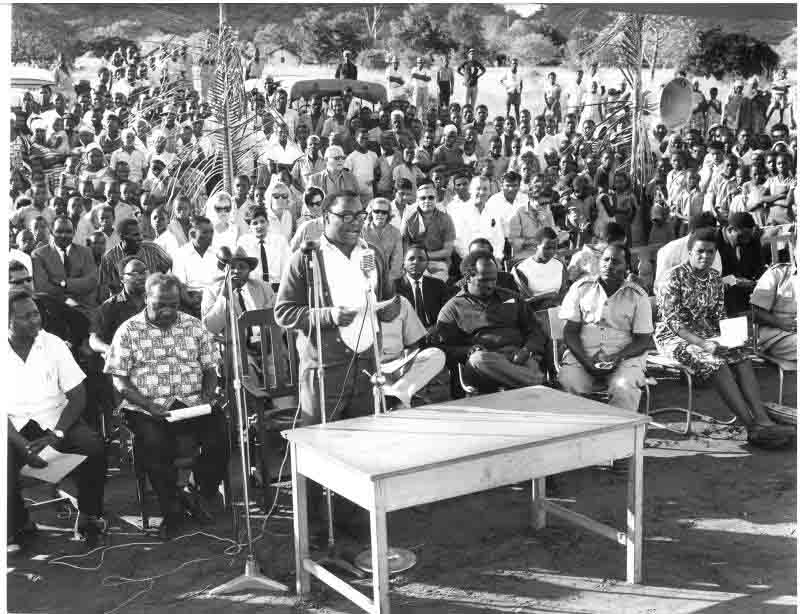 There was a time when every black man, whatever his stature, age or background was referred to as a boy, and every white male was called sir or bwana. Even little boys too were accorded such mandatory respect.
But it took a calculated risk or a scientific mind, guided by the agile feet of a soccer player and the fury of a pugilist to test this norm. And the results were devastating. The setting of this drama was in 1955.
It so happened that when the District Education Officer, Bwana Delany drove from Wundanyi to Maynard Mbale Intermediate Primary school, he expected everything to come to a standstill. He sent word that he wanted to see one of the teachers, Dawson Mwanyumba. And this was the shocker; the teacher told him to wait.
Mr Mwanyumba, a Makerere-trained graduate informed him through an emissary that he was preparing his Standard Eight class for Kenya Africa Preliminary Education.
The furious DEO drove out of the school embarrassed. At the time, Mwanyumba had applied for a government scholarship and when he went to Wundanyi to pursue the matter, he learnt that Mr Delany had cancelled it. He lost his temper and hammered the DEO. And that is how the promising academician's stars were dimmed.
Mwanyumba had unwittingly boxed his way out of a future in academia but founded a political career which climaxed with a cabinet slot in Jomo Kenyatta's cabinet. But before he got the ministerial flag, Mwanyumba had tried many things, including running a shop whose stock he depleted during campaigns as he gave prospective voters goods on credit which was never paid back.
His wife, Hope Mkang'ombe, a staunch Christian — had to resign from teaching to escape the wrath of the colonial government on account of her husband.
In politics, Mwanyumba faced his opponents head-on and confronted the government in which he served whenever he felt the interests of his people were compromised.
He chided the government for spending millions in spraying locusts with DDT from planes to preserve white-owned plantations, while ignoring mosquitoes which infected people with malaria killing scores.
He was also unhappy that in 1960, there was only one trained doctor in Taita Taveta while his residents just like their counterparts in Mombasa thirsted for clean water, yet Mzima springs was producing eight million litres of water daily.
And true to the Kiswahili saying that Kikulacho ki nguoni mwako, Mwanyumba was also floored by an enemy from within, Juxon Shako, an in-law, in 1969, who was also appointed to the cabinet.
The two met again in 1974, where Mwanyumba triumphed but his days in cabinet were over. His last appearance was in 1979 when he failed to recapture the seat again.