Nitakufinya: Matendechele sues corporates for using his image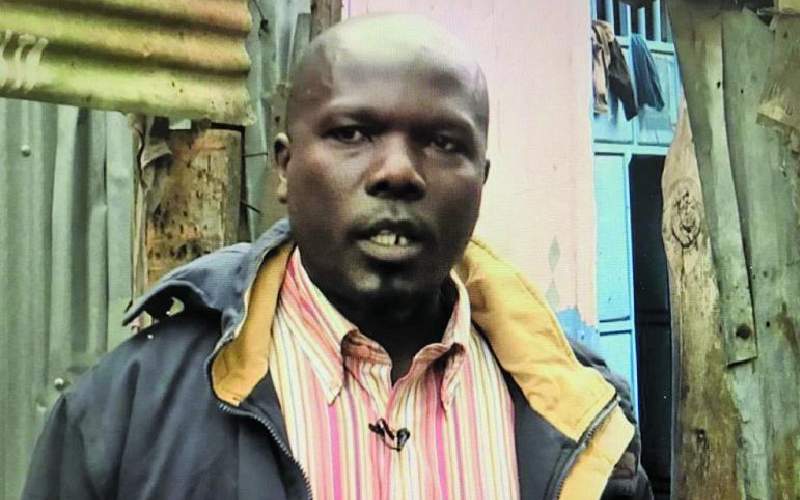 Ten years ago, Aron Asiiba Matendechele was captured in a video taunting another man in Mukuru kwa Njenga slums that 'nitakufinya' (I'll squeeze you)".
Matendechele was warning his friend, Charles Musyoka, who was being interviewed by a local TV channel over the electricity crisis in the slum.
The funny video circulated on social media, and the word became a banter for anyone who wanted to make a joke out of a conversation, even on WhatsApp.
Corporates also rode on the 'nitakufinya' moment.
And now, Matendechele is seeking to be compensated by the corporates for using his image or the video to advertise their products.
Through his lawyer, Prof Tom Ojienda, he has sued Co-operative Bank, National Cereals and Produce Board (NCPD) and Ruiru Mabati Factory in separate cases filed before the High Court.
Court papers indicate that Co-operative Bank published a story, containing his image on its Facebook and Instagram pages on July 5 and 22, this year.
His image was published alongside a banter, which read; 'Banker akiona loan defaulter akikula kuku town' (when a banker sees a loan defaulter eating chicken).
The bank had the hashtag 'we are you.' Matendechele argues that he had not signed any deal with the bank to waive his privacy rights and did not allow them to use his image to advertise.
"Void of consent from the applicant to enable the respondent to act in such contemptuous manner amounts to an invasion of his privacy through misappropriation of his identity or likeness or persona," his court papers read.
He argues that the lender has subjected him to forced labour and servitude since it has neither compensated him for the traction it has gained and continues to reap profits from his image.
He says that his family, friends and creditors came calling, assuming he is rich.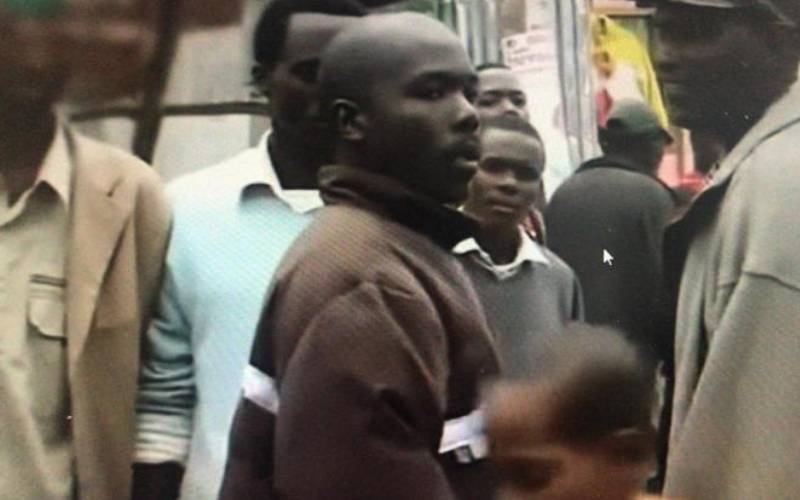 He argues: "The said actions have subjected me to psychological torture because the society, peer, associates, family, business partners and affiliates now perceive me to have gained financially from the advertisements. I am living with apprehension that my creditors are on the verge of recovering their debts."
In the Ruiru Mabati Factory's case, he says the firm posted his image on its Facebook page on July 13, this year.
The post read; 'Mambo ya Mabati achia wenye najua, usifinywe, nunua Ruiru Mabati' (Leave iron sheets issues to the experts, do not be squeezed, buy Ruiru iron sheets).
Matendechele argues he has no look-alike.
"The respondents have used the applicant's recreated image or likeness and persona without the express consent to advertise their products," his separate case reads.
He argues that the video made him a celebrity, but it did not give the Ruiru firm the authority to use his identity for adverts.
He adds, "the respondent (Ruiru Mabati) have actually exploited my identity, image to gain commercially and in tandem, have violated my right to publicity which speaks to my right to control and make money from the commercial use of my identity, image or likeness or persona."
NCPB is alleged to have posted the 'nitakufinya' video on Instagram around the same period. Using its handle, ncpb-ke, the post read; 'When you spot a rodent near your harvest'.
According to court documents, the organisation was running a campaign dubbed, #NCPB#NCPBReforms#finya.
Matendechele argues that the government agency rode on his fame to gain attraction, illegally exploited his image and breached his privacy.
"An image or likeness and persona can only be inherent to one person. Unless this honourable court grants the application as herein prayed, the petitioner will continue to suffer the complained violation in a manner that cannot be compensated by way of damages," he argues.