IEBC to list six million new voters next month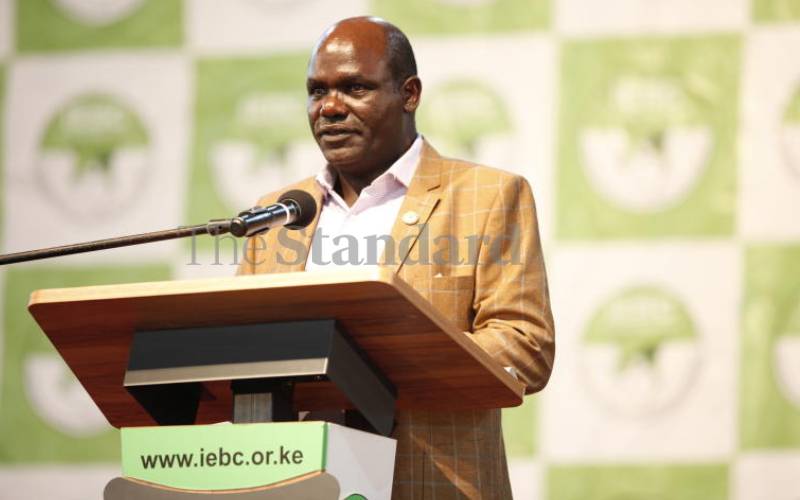 The Independent Electoral and Boundaries Commission (IEBC) is set to register at least six million new voters next month as part of preparations for next year's General Election.
IEBC chairman Wafula Chebukati said the exercise will be carried out in all 47 counties.
"In this exercise, the commission targets to register at least six million new voters at the County Assembly ward level and we urge eligible Kenyans who have not registered as voters to turn up in large numbers and register," said Chebukati.
Addressing a press conference at Whitesands Hotel in Mombasa yesterday after an induction briefing for the new four commissioners, Chebuketi said the agency is now ready to conduct free and fair elections next year.
"The commission would like to assure the public and all stakeholders that it will continue working as a team to deliver a credible 2022 General Election," said Chebukati.
The four new commissioners are Juliana Cherera, Francis Wanderi, Irene Masit and Justus Nyangaya, who were inducted into the IEBC's governance and operations.
"The knowledge and experience shared by consultants, commissioners and senior management from both headquarters and filed will enable the new commissioners to settle in their assignment," said Chebukati
He appealed to the Treasury to release the remaining Sh14.9 billion to enable it to complete its preparations, confirming it had already received Sh25 billion.
"As the commission continues to plan for the 2022 General Election, we reiterate the need for timely and sufficient disbursement of funds to facilitate implementation of planned programmes," he said.
Chebukati warned politicians against engaging in premature campaigns.