Police brutality up to by 86 per cent in nine years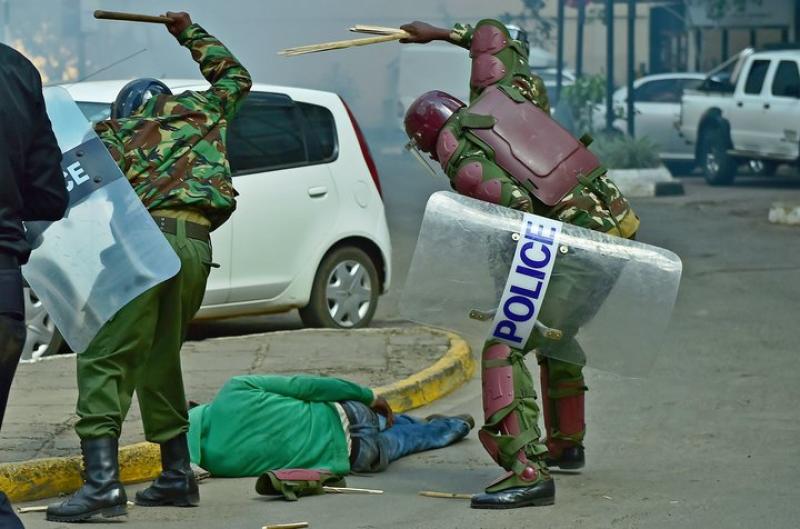 Complaints against police officers have been rising since the establishment of the Independent Policing Oversight Authority (IPOA) in 2011.
According to a document presented by the authority to the Senate Committee on Justice and Legal Affairs yesterday, complaints against the force have increased by 83.4 per cent from 594 in 2012 to 3,583 in 2021.
The authority was appearing before the committee to answer questions on the conduct of police when enforcing Covid-19 regulations.
In July, police arrested at least 50 activists in Nairobi and violently dispersed others who were protesting against their brutality since the outbreak of the pandemic.
Senators took issue with the failure by the Inspector General of Police Hilary Mutyambai and Director of Public Prosecutions (DPP) Noordin Haji to appear before the committee after they sent representatives.
"We are dealing with lives. Two brothers were arrested and killed under mysterious circumstances. We can't delay dealing with such issues," said Bungoma Senator Moses Wetang'ula.
On August 1, brothers Benson Ndwiga, 22, and Emmanuel Ndwiga, 19, died at the hands of police officers after being arrested for flouting the 10pm curfew.
"We cannot take these things lightly. We have been given this mandate by Kenyans. If people are called to appear before this House and decide to attend other important issues, then I wonder how they regard this House," said Meru Senator Mithika Linturi.
Meanwhile, in the last eight months, nearly two in five cases forwarded to the DPP from police oversight agencies involved the assault of citizens by officers.
Between January and August this year, Haji said a majority of the files forwarded to his office by Ipoa and the Police Internal Affairs Unit (IAU) touch on eight complaints: assault, death, fatal shooting, shooting causing harm, robbery, defilement, cruelty and neglect of official duty.
Of these eight, 36.1 per cent of Kenyans complained about assault, followed by cases of shooting that resulted in harm at 30.6 per cent.
A further 22 per cent of public complaints were about deaths related to police work, while 6.5 per cent involved fatal shootings by officers.
The DPP said one in two of the cases his office investigated had been referred to the courts, while about one in four were recommended for a public inquest.
Another 12.5 per cent of complaints had been recommended for further investigations after review, while 6.3 per cent were recommended for closure.
"The use of excessive force by law enforcement and others in positions of authority undermines the rule of law, the government and our justice system. It is crucial that the systemic violation of civil rights by law enforcement is eliminated for the betterment of society," Haji said yesterday.
He added that police officers have continued to violate human rights, despite spirited efforts by the IAU and Ipoa to enforce professionalism.
Last year, the Human Rights Watch reported that at least six people died in the first 10 days of a dusk-to-dawn curfew.
It claims Ipoa is handling more than 2,000 cases of police killings and has successfully prosecuted 13 officers over different conduct issues.
Faced with inadequate budget allocations, witness withdrawals due to intimidation and non-co-operation by some officers and their colleagues, Ipoa faces an uphill task in executing its mandate of instilling professionalism in the service.
"Out of the 3,237 complaints, 84 per cent (2,706) were from members of the public, while 3.1 per cent (100) were from police officers," reads the authority's annual report for the year ending June 2019.
The committee rescheduled the meeting to Thursday.