Beware of 'Tsunami' gang on the prowl in Nairobi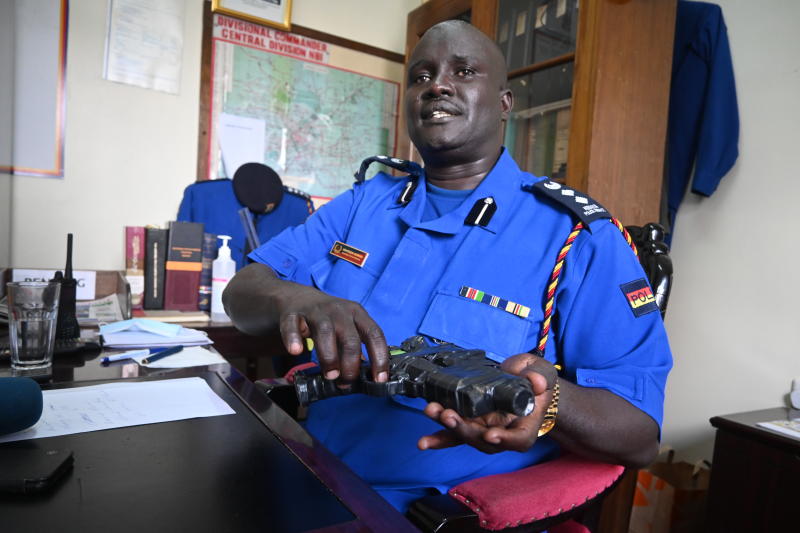 A businessman was yesterday robbed at the city centre after withdrawing money from a bank along Kimathi Street at around midday.
The three armed robbers attacked James Mwangi minutes after withdrawing over Sh684,000 and depositing some of the money at a shop along Tom Mboya street. He was accosted at Moi lane in broad daylight.
The three robbers who are part of the gang that police call the Tsunami are suspected to have been trailing Mwangi before pouncing on him.
"Some minutes to the incident around 12 pm, I had checked into the bank along Kimathi street to withdraw Sh684,000 but was split into two," Mwangi told The Standard.
"I took Sh228,000 to a shop at Beba-Baba business centre and after depositing, I made my way back with Sh400,000 in an envelope. At the corridor around MKU towers, I was attacked by three people from behind," added Mwangi who is an ETR machines dealer.
He says the gang hit him on the nose and wrestled him to the ground after he initially refused with the cash but when one of the gang members removed a gun, he surrendered Sh400,000 that was in the envelope.
"I suspect they followed me from the shop where I deposited the first amount or could have been aware that I was from the bank, I remained with only Sh66,000 in my pockets but they did not harm me," added Mwangi.
Central Police boss Adamson Bungei said some officers from the station were on patrol when they noticed a commotion around Moi Lane. On getting closer they realised they had just walked into a robbery.
"They realised that they were robbers who were trying to rob a man who had just withdrawn money from KCB Kimathi branch. The robbers were three in number and we suspect that they were tracking the victim," he said
He added that "One of them was armed and he attempted to engage our officers but they were swift enough to neutralise him. Two of the suspects managed to escape after one of them who had the money threw the notes in the air to confuse the public."
Bungie said Sh107,000 was recovered from the slain robber, his mobile phone, and the homemade gun that they were using in their mission.
At the station, the suspects' phone was still ringing among them contacts saved as 'Darling' suspected to be his wife.
One of the undercover cops said there is a new gang operating in the city dubbed Tsunami targeting members of the public in some deserted areas and the suspects could have been part of the robbers.
"They operate in certain parts of the city and use hand signals when pursuing a target. They have been captured on CCTV, they will not hide for long," he added.