Cabinet divided as ministers wade into 2022 succession row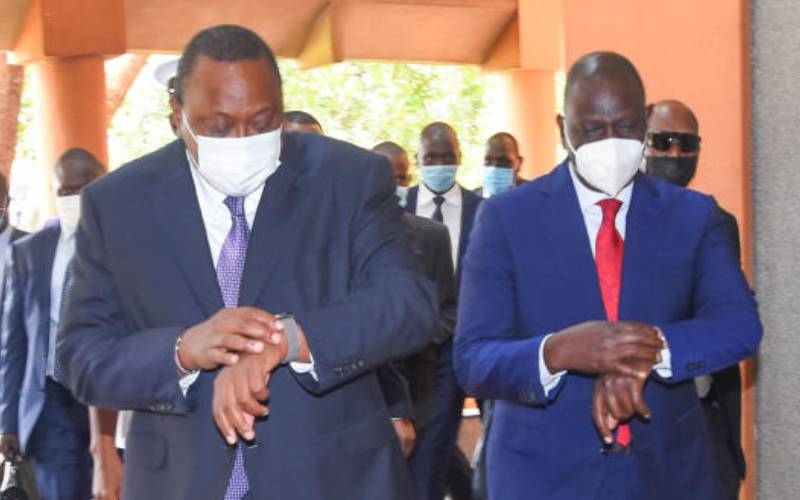 That President Uhuru Kenyatta's Cabinet is divided is not in doubt. President Kenyatta has openly differed with his deputy William Ruto over the latter's early campaigns. Uhuru recently challenged his deputy to resign during an interview with media editors at State House.
Ruto has also been engaged in war of words with Cabinet secretaries. Some of them have hit out at the DP castigating his 2022 presidential bid while Ruto's allies have also accused the ministers of disrespecting their senior.
For example, Interior CS Fred Matiang'i has accused the DP of sabotaging the Government from within. In August last year, the CS asked Ruto to resign and join the Opposition.
"Rather than subvert government system and efforts from within, the honourable thing would be for him to resign and openly join Opposition," Fred Matiang'i told Senate security committee.
The CS had appeared before the committee to explain why three senators had been arrested. ICT Cabinet Secretary Joe Mucheru recently called out the DP, accusing him of misleading the youth with his proposed bottom-up economic model.
Speaking in Kiambu when he launched the National Council of Churches in Kenya Youth Fragility Report, Mucheru said the economic fantasy was anchored on falsehoods, and was being pushed by leaders who should know better.
Transport CS James Macharia has also accused Ruto's allies of propagating lies that more work was done during President Uhuru Kenyatta's first term than the second term.
According to the CS, the government has done almost 8,000km of roads as opposed to 3,000 done during Kenyatta's first term.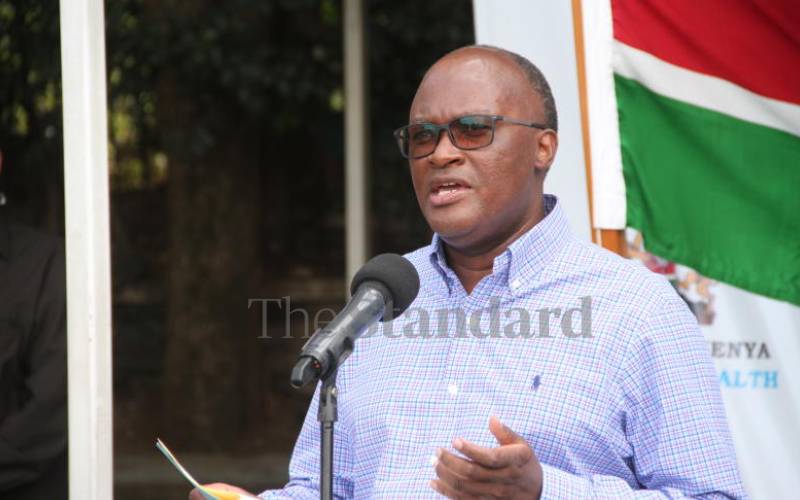 In September last year, Environment Cabinet Secretary Keriako Tobiko referred to the DP as a mere clerk in President Kenyatta's government. During an event at Loita Forest in Kajiado, the CS accused Ruto and his allies of disrespecting the Head of State yet he is just an assistant to the President like the rest of the Cabinet secretaries.
"Respect is two-way. If you cannot respect the president then you do not deserve to be respected," Tobiko said.
It is this acrimony between senior government officials that has seen the Cabinet not meet since February though part of the reason may be due to Covid-19 restrictions. Initially, Cabinet met every Thursday.
The Cabinet is charged with organisation and coordination of government business. After an Executive order by the President, such meetings were preceded by those of the National Development Implementation and Communication Cabinet Committee chaired by Dr Matiang'i that sat every Tuesday.
They presented their resolutions to the Cabinet on Thursday. Dr Matiang'i's position as the chair of the Cabinet committee essentially made him the de facto prime minister, with sweeping powers over all other ministries. ?
Last Friday, a 10am meeting at Harambee House that would have broken the Cabinet's six-month hiatus, flopped. Sources told The Standard that Uhuru had planned to reshuffle his Cabinet after the meeting, kicking out those with political ambitions and others affiliated with the DP.
But the president reportedly caved in after intense lobbying from a section of his Cabinet and intelligence brief. For a long time, there has been speculation over a Cabinet reshuffle, sparking anxiety among those likely to be replaced by allies of opposition leaders.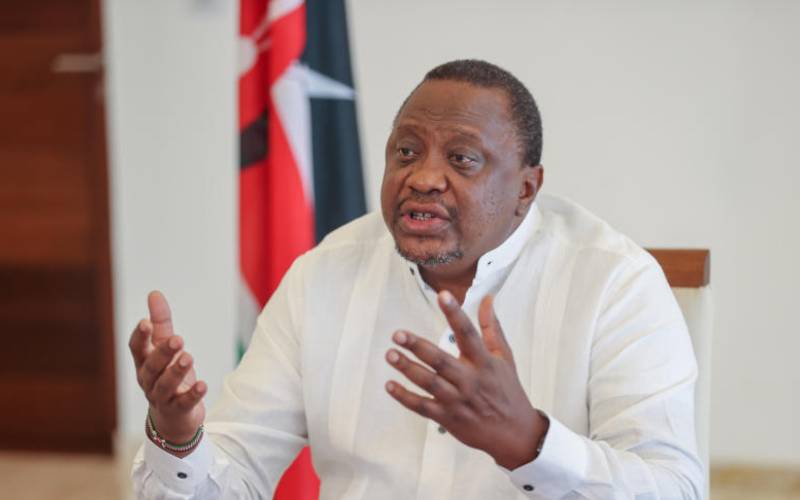 According to insiders, the Cabinet reshuffle, coming less than a year to the elections, seeks to give President Kenyatta a firm grip on the Government in his last lap.
The UhuRuto political bad blood that has spilled to the Cabinet was aggravated by the Handshake between the President and ODM leader Raila Odinga in March 2018.
The Jubilee administration that had seemed a well-oiled machine rusted away, with differences between the president and his deputy playing out.
While Ruto has claimed some CSs are misusing their powers, opposition leaders have accused the DP and his allies of harassing CSs. Before his fall-out with Uhuru, the DP played the vanguard, protecting CSs – such as Matiang'i – against attacks from the opposition. In recent months, the DP and the opposition have reversed roles in defending and bashing CSs.
The planned re-organisation on Friday, partly informed by doubts over loyalty, would not be unique to Uhuru's administration. Ruto, for instance, is a casualty of such a move, having been sacked as a minister by Raila in 2011.
The ODM leader, too, was ejected from the government in 2005 when former President Kibaki sacked his entire Cabinet after suffering defeat in the constitutional in referendum. Kibaki would reconstitute his Cabinet with loyalists.
In both instances, Cabinet had differed sharply with the appointing authority. And in what seems like history repeating itself, the ministers had opposed the government's agenda, as Ruto has done in specific instances such as when he criticised the construction of a Sh4 billion small arms factory in Ruiru, Kiambu.
Governance expert Javas Bigambo opines that the chaos in Cabinet is detrimental to public service. He says CSs should not be roped into the Jubilee Party fights, since their mandate requires them to be apolitical.
"When Cabinet secretaries and principal secretaries disrespect the second in command, then it means within the administrative management of issues at the Executive level, there is dysfunctionality," he says and blames the president for "failing to show direction."