Should Jimi Wanjigi's top seat bid worry Raila and DP Ruto?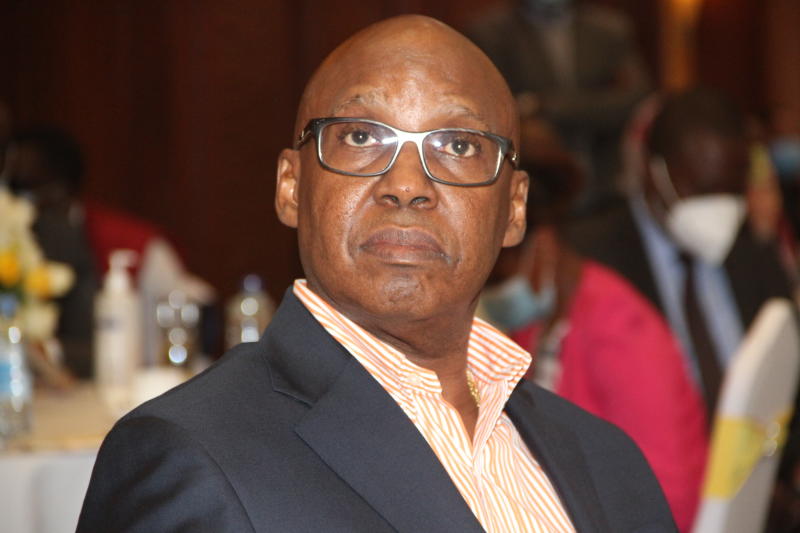 The entry of businessman Jimi Wanjigi into the presidential race might rattle other presidential aspirants and particularly Raila Odinga and William Ruto - the two presumed horses.
You see, horserace political analyses are more entertaining when elections are presented as binary oppositions. This is so because, under the earth, the football match models of analysing politics are adrenaline-charging and stir appetite for such punditry.
Then "enter Wanjigi" political smackdown is challenging Raila from within ODM. On the other hand, Ruto is meeting another hustler whose rise to billionaire club didn't start with edible fowls. The latest political 'Kimonda' build his empire from garbage collection.
Although he has not met the threshold of real 'Hasolas' who claim to have built empires with a grain of rice, Wanjigi's real threat to opponents lies in his ability to articulate issues that touch on the lives of mwananchi.
The other reason that should worry street political academies is the fact that unlike many of the presidential hopefuls, the erstwhile political strategist is carrying a cart full of plausible economic promises alongside a thousand explanations on why Ruto, Raila and the defunct NASA principals are wanting in leadership — an approach that should for once make them unite in the narrative to build him while trying to fall him if they care at all.
As such, it seems that the politics of 2022 is being rebooted. If his record is something to believe, Mr Wanjigi, a kingmaker who has worked from the background since 2002.
He claims to have brokered the UhuRuto government in 2013 and later marshalled from within NASA the political whirlwind that dispersed Jubilee 'lovebirds' after the 2017 General Election and the resultant 2018 handshake deal.
Moreover, the fact that Wanjigi is politically brand new and visibly clean is a breath out moment for apathetic Kenyans who go on with their own business on polling day for lack of a new monkey in the new forest.
Sometimes, we praise the people we see in 'podium politics'. But, Jimmy, it seems, has tried to manipulate things from behind the scenes in vain. He has successfully installed presidents and regimes. But it seems he has been frustrated by them.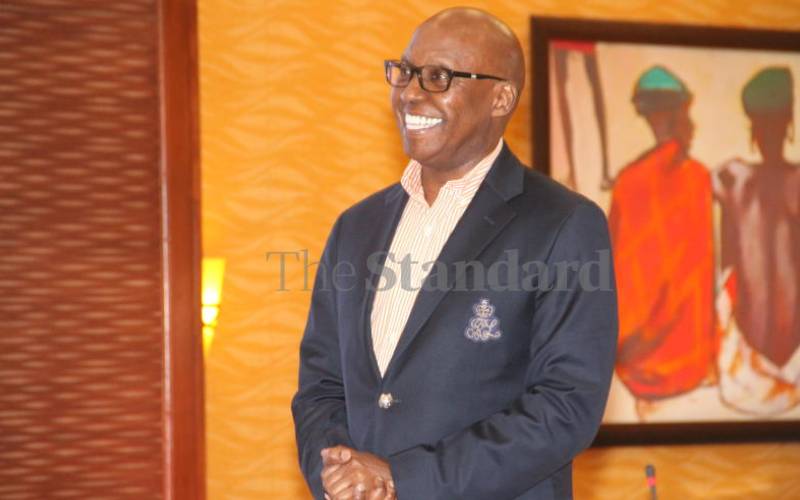 As a result, he has switched loyalties from government to opposition only to realise, according to his claims, that his vision is only understood by himself.
That said, we hope that Wanjigi is not another decoy - we have had many in the past. How can he punch Raila from within the ODM and ODM secretary-general Edwin Sifuna is not seen charging?
Unless Wanjigi is a smokescreen, history has taught us that the ODM and Raila are one flesh. Therefore, when he overtly hits out at Raila, saying Baba has nothing more to offer, he's saying that ODM has nothing to offer Kenyans, thus eating a cake and wanting to have it.
But if he is a serious contestant, what should worry Wanjigi is the fact that Kenyans, whose votes he wants, are allergic to new leadership.
Kenyans have the political propensity for recycling old leaders but later turn into philosophers using monkey and forest expressions. Never mind that even the idiot Agege in Francis Imbuga's Aminata knew that change is like rest.
Only time will tell if Wanjigi will be capable of challenging the experienced politicians he has been installing, especially in Jubilee and NASA. Come Wanjigi, come!
Dr Ndonye is a Political Economist of Communication