Report links airline to global wildlife trade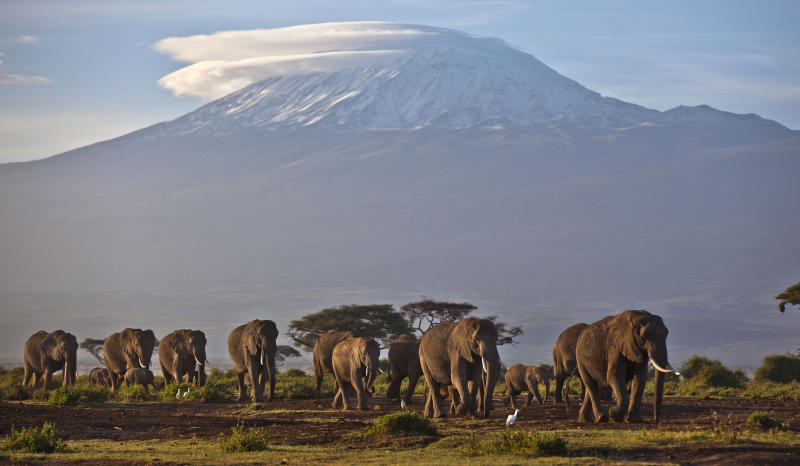 A major airline has been implicated in the commercial shipping of live wild animals from West Africa to various regions for luxury use as exotic pets.
World Animal Protection, which is involved in campaigns to protect animals, accuses the aviation firm of being a major conduit for the transportation of animals.
The organisation issued its verdict in a report released on August 31 under the title; Cargo of Cruelty. The report follows investigations through which World Animal Protection sought to establish the aviation industry's role in wildlife transportation in West Africa.
They reviewed social media activity to demonstrate how airlines were fuelling wildlife trade. This leads to the international transportation of wild animals to meet the global demand for exotic pets.
Wildlife such as African civet, African spurred tortoise, African Ball python, Bush babies and Rhinoceros viper are being exploited and are depleting at an alarming rate.
"This is being driven by international consumers demand for luxury goods, with the reckless exotic pet trade being a major contributor. Wild animals are the victims, suffering unthinkable cruelty in the process," the report states.
The report says tens of endangered and critically endangered animals are among those caught up in the trade.
Lizards, African spurred tortoises, green bush vipers, chameleons and scorpions are among animals that are frequently shipped via the airline, according to the report.
The report also noted that at least four of 33 airline shipments analysed carried mammals of high biosecurity concern, including African civets, primates and marsh mongooses to destinations in Italy, South Korea, Thailand, and Malaysia.
Biosecurity refers to measures that are taken to stop the spread or introduction of harmful organisms to human, animal and plant life.
"The airline is a major enabler and the most frequently used airline in transporting animals out of West Africa. Many of these animals are threatened with extinction or have unknown or declining wild population trends," the report says.
The airline, the report says, ships animals to Japan, South Korea, Thailand, Hong Kong, Oman, Malaysia, Germany, Italy, Russia, and the UK among other countries.
The investigation reveals how many wild animal species, iconic and little known, are being exploited at a global scale, with huge numbers of individuals and species being unsustainably shipped out of Africa, a situation that risks irreversible ecological collapse.
"In fact, the airline was the most frequently identified as involved in transporting wild animals (following a systematic review of all the 911 social media posts between 2016 and 2020).
"Overall, its involvement was confirmed in 39 separate Facebook posts from which 33 unique Airway Bill numbers were visible. This provides evidence that 33 shipments carrying wild animals were exported via the airline to at least 10 different countries," the report notes.
Besides reviewing social media activity to demonstrate how airlines are fueling wildlife trade and enabling the international transport to meet the global demand for exotic pets, the report also reveals how the global supply of exotic pets is largely undocumented, and regulation is insufficient.
Dr Patrick Muinde, Research Manager at World Animal Protection, who spoke during the virtual launch of the report said it was shocking that while the world still grapples with the pandemic, wild animals of high biosecurity risk are being flown around the world.
"The airline has an important role in connecting Africa to the world. They are importing lifesaving Covid-19 vaccines but at the same time, by exporting live wild animals, they could be transporting dangerous pathogens around the world. The airline has a responsibility to safeguard against future pandemics and protect the continent's incredible wildlife," he said.
The most exploited animals, as per the report, are traced to Togo which, according to Muinde, is a concern.
In the study, it was revealed that advertised wild animals on social media from West Africa were being shipped up to nine times per month to at least 18 countries in North America, Asia and elsewhere in Africa (South Africa).
The report also flagged other airlines using at least 13 unique trade routes.
"Some shipments, such as those involving fire skinks, centipedes, tarantulas, African rock pythons and Savannah monitor lizards, contained hundreds and possibly several thousands of individual animals," the report said.
"It lifts the lid on a largely unregulated wildlife trade and reveals that snake farms in West Africa do much more than feed the international demand for ball pythons as pets. They also act as wider trade hubs, exporting a vast diversity of other live wildlife, sourced and transported in inhumane conditions to destinations around the world where they are used merely as luxury pets."
Efforts by The Standard to contact the airline were fruitless as they did not respond to our calls.
World Animal Protection Head of Communications Lucy Muriithi said they also tried to reach out to the airline while carrying out the research but they never responded to their emails.