Council of Governors postpones Devolution Conference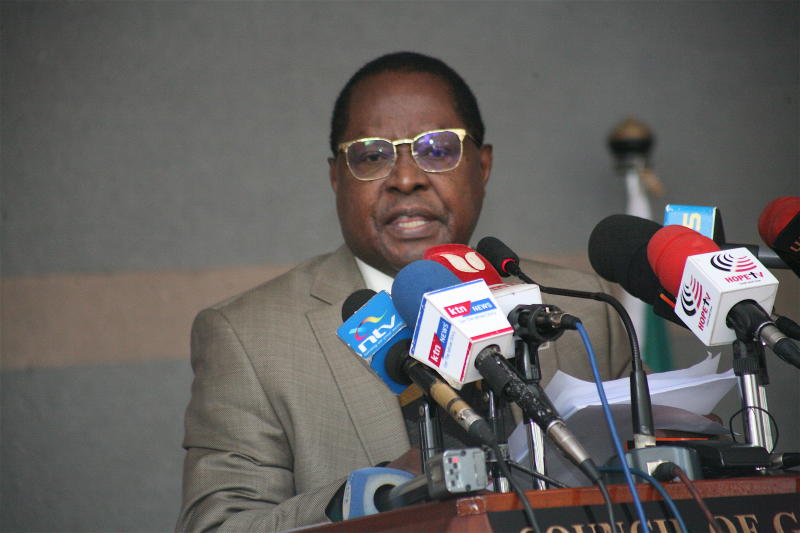 The 7th annual Devolution Conference scheduled for August 23-26 in Makueni has been postponed.
The Council of Governors (CoG) says the postponement is a result of the presidential directive issued on Wednesday, August 18, extending the ban on political gatherings for another 60 days.
The conference was to take place at the Makueni Boys' High School from Monday to Thursday next week.
"We are living in unprecedented times which require all of us to put our health and that of others first for the safety and prosperity of our country," said CoG chairperson Martin Wambora.
The new devolution dates will be announced later, the Council said.
Parents whose children are learning at Makueni Boys' High School were on Thursday informed that the learners won't break for mid-term this week as had earlier been communicated.
"The Devolution Conference scheduled between August 23-26 at our school grounds has been postponed indefinitely. Consequently, the students will not break for mid-term as earlier anticipated. Instead, they will be released for mid-term next week on Wednesday, August 25 at 6:30 am and will be expected back on August 31 by 4 pm," said Makueni Boys' High School principal in a communication to all parents.
While announcing that plans for holding the devolution conference were underway, CoG Vice-Chairperson James Ongwae said on August 12 that the number of delegates to attend the seminar in Makueni had been reduced from 6,000 to 1,000 in compliance with Covid-19 safety rules.
The theme for the now-postponed conference was climate change.