Devolution Conference to be held once every 2 years starting 2022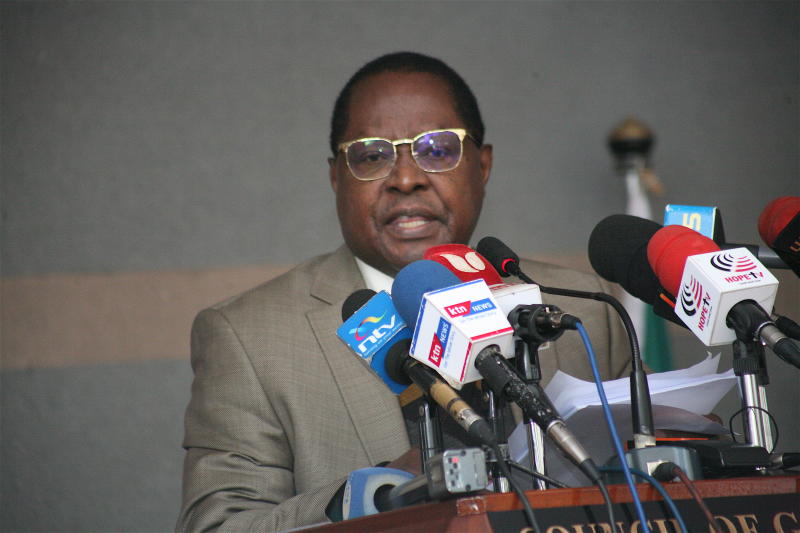 The Devolution Conference, which has been held annually in the last six years, will be scheduled once every two years starting 2022, the Council of Governors (CoG) has announced.
Addressing journalists at Delta House in Nairobi, the Vice-Chairperson of CoG James Ongwae, alongside other officials, said they have resolved on the changes to allow governors fully implement resolutions settled on during the seminars.
"One year is quite short to implement all the recommendations proposed. To allow governors fully implement the recommendations, starting next year, the Devolution Conference will be held once in every two years," said Ongwae.
The CoG confirmed that this year's conference, to be held at the Makueni High School between August 23 and 26, will go on as planned under strict Covid-19 safety measures.
The number of delegates to attend the convention has been reduced from 6,000 to 1,000 in compliance with Covid-19 safety rules.
The CoG says all attendees of the conference must show proof of Covid-19 vaccination and must have a Covid-19 certificate indicating they are not carriers of the disease.
CoG officials said they would work closely with the Ministry of Health to get delegates' Covid-19 vaccination and test data.
This year's Devolution Conference marks the 7th time the annual seminar is held, with Climate Action set as the theme for the upcoming workshop.
In observing the theme, the CoG has planted 1,999,999 trees in five counties in the last one year, with President Uhuru Kenyatta set to plant Tree Number 2 million in Makueni County, when he officially opens the event on August 24.
The 1.99 million trees have been planted in Embu, Kajiado, Makueni, Machakos and Kitui counties.
ODM leader Raila Odinga will address the conference on August 25, and Deputy President William Ruto will close the workshop on August 26.
Former Vice-President and Wiper leader Kalonzo Musyoka has requested to address the delegates, stating he will confine his speech to Climate Change.
It remains unclear whether this request has been granted.