Kenyans working in Afghanistan to be evacuated by employers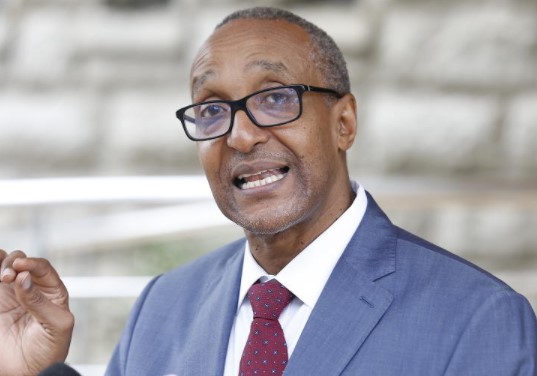 Kenyans working in Afghanistan will be evacuated by their employers, the Ministry of Foreign Affairs has said.
In a series of interviews, Foreign Affairs Principal Secretary Amb. Macharia Kamau told KTN News on Monday, August 16 that the Kenyan Government has no officials in Afghanistan, but there are Kenyans working for international organisations, including companies providing security.
Kamau is also quoted on the Daily Nation saying: "Firstly, Kenya has neither diplomatic presence nor accreditation to Afghanistan. Secondly, the country has been unstable for a long while and we do not expect Kenyans to have gone to this country."
After chaos rocked Afghanistan last weekend, Kenyans took to social media to ask the government to repatriate its citizens.
In the event of evacuation, when a country has no embassy in the foreign nation, expatriates are advised to take advantage of any evacuation procedures offered by their governments, but should not rely solely on those plans.
Several countries in the West have so far evacuated their citizens, and plan to continue in coming weeks.
The US, Germany, Britain, Canada, the Netherlands, Pakistan have all mobilised evacuation efforts, with some suspending their diplomatic missions in Kabul.
The Taliban took over the Middle-Eastern nation on Sunday. President Ashraf Ghani fled from the country as the Islamists entered Kabul virtually unopposed, saying he wanted to avoid bloodshed.
A day later, chaotic scenes prevailed all over the capital and at Kabul Airport, as thousands scrambled to flee the country.