PSVs in Western yet to resume carrying full capacity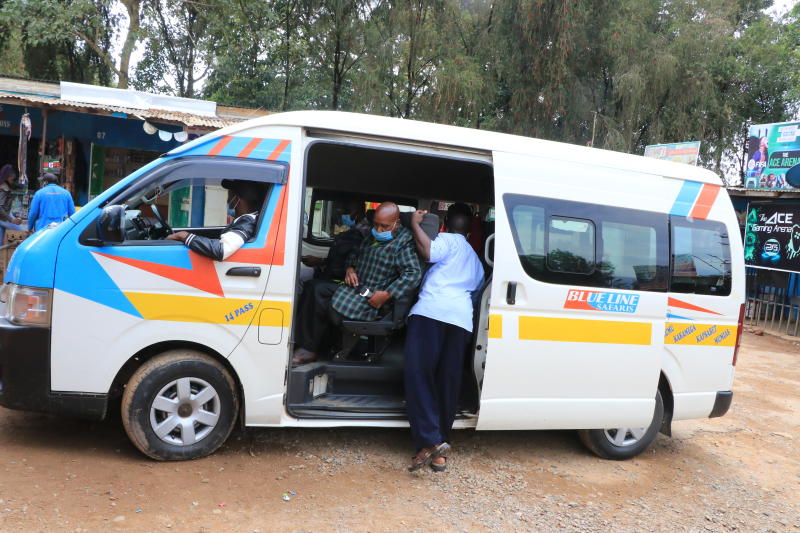 Some Passenger Service Vehicles (PSVs) in Western region are yet to start carrying full capacity because their current insurance policies don't allow it.
When the government started implementing measures to contain the spread of coronavirus, insurance companies provided PSVs with covers that restricted the number of passengers they can carry at any given time.
Some of the PSV operators in Kakamega, Bungoma and Vihiga counties said these policies are yet to expire and as such, they cannot carry full capacity.
Matatus were allowed to start carrying full capacity from Monday, a move the government said was aimed at saving the industry from collapsing.
Jackline Nanui, an agent of Blueline Sacco in Kakamega, said until their current insurance covers expire, they cannot carry full capacity.
"The insurance cover we took when the government required us to carry less passengers to achieve social distancing is still effective. The policy allows us to carry nine passengers in the 14-seater vehicles and seven passengers in our 11-seaters. This may not change until we renew our policies," said Nanui.
She said passengers are forced to pay more so PSV operators can compensate for the reduced numbers.
"We charged Sh1,000 from those travelling between Kakamega and Nairobi before the outbreak of coronavirus, but our fares went up by Sh500 and this will continue until we start carrying full capacity," said Nanui.
"We welcome the government's move to allow PSVs to carry at full capacity. This was long overdue but we will continue to observe Covid-19 protocols."
The same was the case with Northways Shuttle plying the Kakamega- Eldoret route. One of its agents, Fredrick Mise, said: "While we will only resume carrying full capacity after expiry of our current insurance cover, we welcome the government move. It will revive the transport industry. It will also save many jobs."
He said many matatu owners were forced to withdraw some of the vehicles from the roads.