Gideon Moi: Let's maintain unity ahead of elections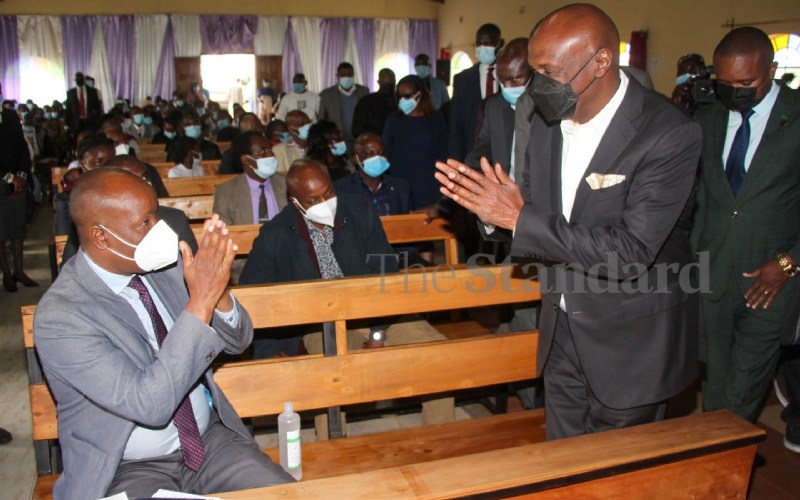 Baringo Senator Gideon Moi has called on Kenyans to remain united as next year's General Election draws closer.
Gideon spoke at PCEA Church Tayari in Molo during the funeral service for businessman John Warui Mathenge yesterday.
He said Mathenge was peace-loving man who played a critical role in uniting communities in Molo, and Kenyans should emulate him and preach unity before and after the elections.
"I remember Mr Warui from his close friendship with the late former President Daniel Moi and his efforts towards sustainable peace in the area. We should all strive to lead a life like his," said Gideon.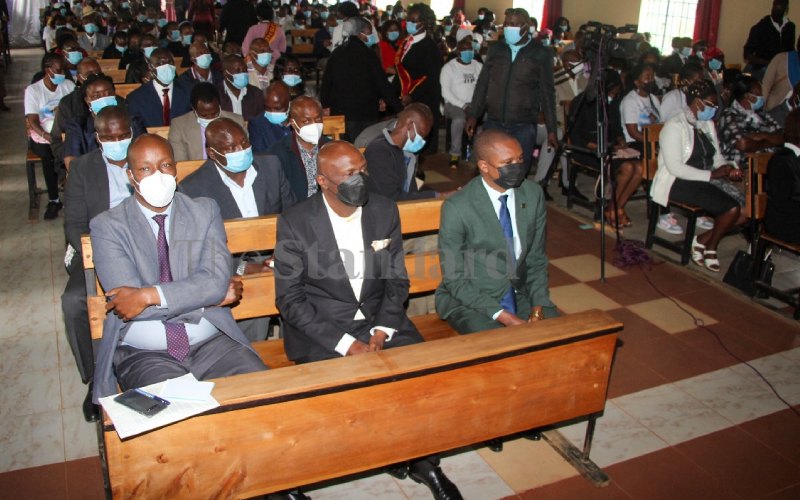 Mathenge was a long-serving Kanu chairman at the party's Molo branch and founded Timber Manufacturers Association, which grew into a national outfit. He died at 90.
Gideon said Mathenge became a close friend to the Moi family for his acts of philanthropy and nation-building during his early years.
"He wanted to see a prosperous Molo, which he worked hard for as an investor and as an individual. Notable is that he once used his own resources to build a church in Lodwar, which has transformed many lives over 30 years down the line," he said.
In Molo, where Matheng's Wanaruona Sawmills and other businesses were booming, he helped build many churches and schools by donating land and construction materials.
His acts of philanthropy saw former presidents award him the Head of State Commendation (HSC) and Order of Grand Warrior (OGW).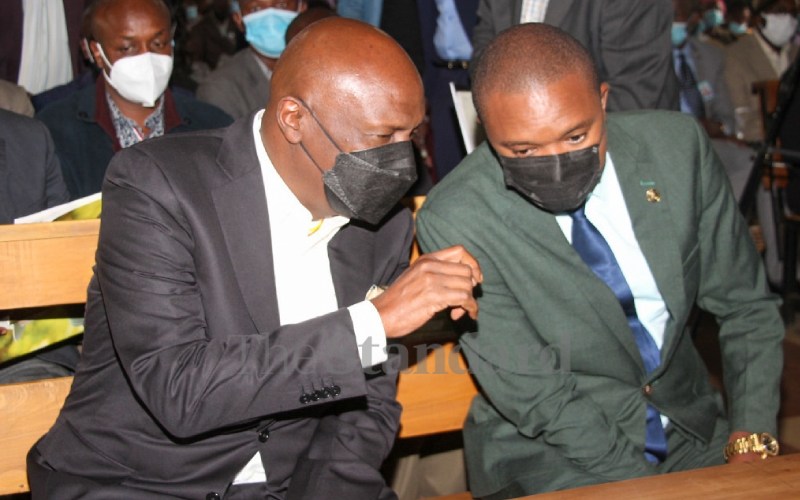 Gideon was accompanied by Nakuru Governor Lee Kinyanjui and Molo MP Kuria Kimani at the funeral service.
Kinyanjui eulogised Mathenge as an astute businessman who offered a lifeline for many youths in the lumbering industry.
"He will be remembered for the lives he uplifted through his businesses, which employed people in thousands. His good deeds have left an indelible mark in Molo's history," he said.
Kimani urged the senator to intervene and have the government lift the ban on logging in government forests.
He said Molo's economy depended on timber business and since the ban in February 2018, many residents now live in poverty and are suffering from depression.