23-year-old woman blames mother for woes in Saudi Arabia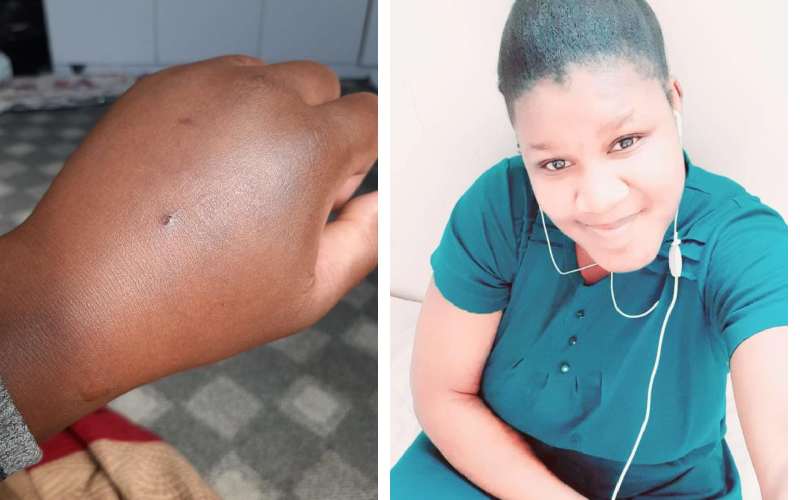 A 23-year-old woman held in Saudi Arabia is blaming her mother for the misfortunes that have befallen her.
Edith Nafula yesterday told The Standard in a mobile phone interview that her mother Irene Mbururu abandoned her since she went to Saudi Arabia.
Ms Mbururu works with one of the agencies that helped Nafula gain entry into the foreign country to seek employment.
Nafula claims her mother has chosen to protect her job rather than her despite her illness.
In response, Mbururu denied that the agency had threatened her and said they only called her to assure her that her daughter would be brought back to Kenya.
She said she was not against Nafula coming back home, but denied claims that she has been lying about her daughter's condition and demanding money from her.
"I raised my daughter as a single mother because her father left us before she was born. Why would I let her suffer," she posed.
She said she has been taking care of her grandson left by Nafula when he was two months old.
Nafula said her left hand's middle finger started swelling in February this year and after some time her entire arm also started swelling.
Swelling extends
She said the swelling has now extended to her breasts, which are painful and ooze a discharge.
"Whenever I try to work, eat, bend, stretch or sleep, I feel like my body is being poked with needles," she said.
Doctors in the eight hospitals that she has visited have not diagnosed the problem even after she did an X-Ray and now she wants to return home for help.
Nafula said her mother has been lying to people who have contacted her that she is not sick. She said she feared that her mother might have been influenced by the agency to lie about her situation.
"I was informed that my mother was denying that I was sick. I confronted her, but she told me that she had to lie because of threats from the agency," she said.
Nafula said the agency stands to lose if she returns to Kenya since there was a deal involving money between the Kenyan and a Saudi Arabia agency for her exchange.
"My mother informed me that the agency is demanding over Sh100,000 from us if I go back to Kenya. They say I will have to pay for all the money they used to get me to Saudi Arabia," she said. Nafula also claimed that her mother has been demanding money from her.
She said she left her one-and-a-half-year-old son with her mother.
"I am forced to send my mother all my monthly income. Sometimes she uses my son's needs as an excuse to demand money from me," she said.
Nafula left Kenya for Saudi Arabia on March 10, 2020 and became a house manager making 900 Saudi Riyal per month, an equivalent of Sh24,000.