Beating the world barefoot for the love of motherland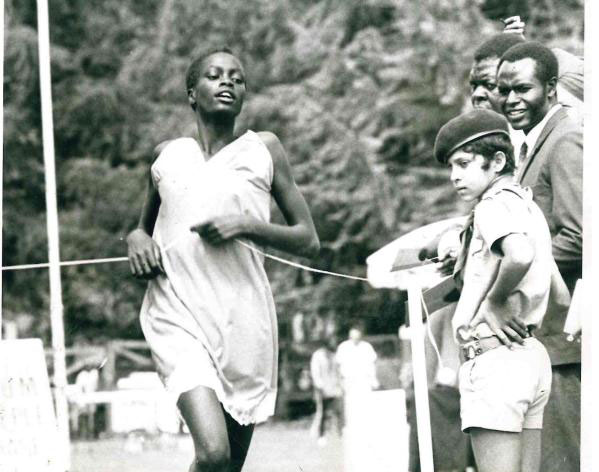 This year's Tokyo Olympic Games will be remembered not so much for the records that will be tumble or the medal haul by sporting powerhouses.
Instead, it will go down in history as one of the most guarded games not because of terrorism but as a result of an invisible enemy, the Covid-19 virus.
Stories coming from the Olympic Village paint a life of solitude in multitudes and the loneliness that awaits athletes as authorities in Japan have introduced special beds that allegedly make it impossible for intimacy. This, and digitally keeping tabs on all visitors, tightly controlling their movements to arenas with no spectators, make the games one of a kind.
The only other time the world was this shaken and went to such lengths was immediately after the 1972 Munich Olympic Games when terrorists attacked Israeli athletes. Consequently, when New Zealand organised the 1974 Commonwealth Games at Christchurch, there was unprecedented security around the arenas where the various games were being held.
During the Christchurch Commonwealth Games, Kenya's sensation was a barefoot Sabina Chebichi who out-sprinted a field of international stars to bag a bronze medal while wearing a simple PE kit. She awed the world as well as the Queen and her entire family who was in New Zealand.
This queen of simplicity had stormed the athletic world a year back in 1973 in style when she won a marathon race on a national arena predictably barefoot, wearing a simple frock some folks now claim was a petticoat.
While Chebichi was grabbing her bronze in 1,500 metres with a blistering pace of 4:18:56 minutes, her compatriot Mike Boit sent the stadium aflame when he registered 3:36:84 minutes.
In the shooting range, a super cop, John Haroun Mwau too did the country proud just like another icon, Ben Jipcho in 500 metres. During those Games, Kenya was placed 5th with a medal haul of 18 among them Sabina's bronze.
At that time, Kenya was not making news about uniforms. That would explode later at the Rio de Janeiro Olympic Games of 2016 when the branded kits meant for athletes were let loose on hawkers in Nairobi where they were peddled to all who could buy while the national team languished in want in Brazil.