Top officer in bigamy saga dies at party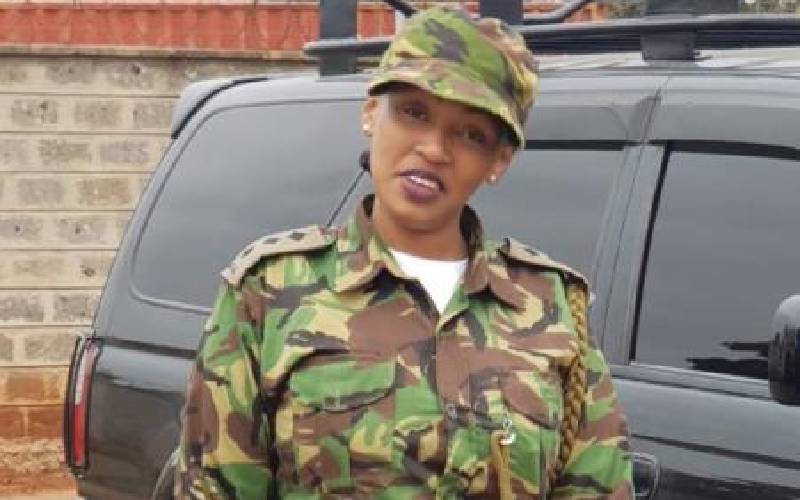 Karen police boss Ann Wanjiru Waiganjo, who collapsed and died over the weekend, was preparing to leave a farewell party when she began complaining of chest pains. The Directorate of Criminal Investigations officer (DCIO) was at a restaurant in Nairobi's Upper Hill and was rushed to the nearby Nairobi Hospital by her colleagues on Saturday evening after she collapsed. She was pronounced dead on arrival.
According to the police report duty officer at Capitol Hill, the news of Waiganjo's collapse was transmitted at 5.39pm.
"One No. 235389 CI (w) Ann Wanjiru Waiganjo the Officer in charge DCI Karen, suddenly collapsed while at Baita Restaurant within Upper Hill," the report read.
Her colleagues, who were at a farewell party for Henry Kiambati, the Industrial Area DCIO, told The Standard that Waiganjo looked well and happy when she arrived.
"We didn't notice anything unusual and I hadn't seen her drinking," said one officer, who asked not be identified as she is not authorised to speak on the incident.
Waiganjo – a sister to Joshua Waiganjo, who fought off accusations of impersonating a police officer in a high-profile case – first hit national headlines after her messy divorce case went public. She was married to David Murimi, an inspector in the police force who holds a rank lower than hers. It was her second marriage after her union with another junior officer in the prisons service, David Mbitu, fell apart.
Waiganjo and Mbitu got married in 2009 in a church in Nakuru, but separated a year later. In 2012, Waiganjo and Murimi got married at the Attorney General's office. However, the DCIO filed for divorce from Murimi, saying in court papers that the "marriage is entirely loveless and irretrievably broken down".
On his part, Murimi accused Waiganjo of bigamy – defined as going through a ceremony of marriage before the first one has been rendered void by a court of law.
"She had already contracted another marriage with David Mbitu Muchia, a prisons officer, on April 4, 2009 at Full Gospel Church, Njoro Town, Nakuru County," Murimi said in court documents.