Waiganjo marriage: Top cop wed two men, both junior 'afandes'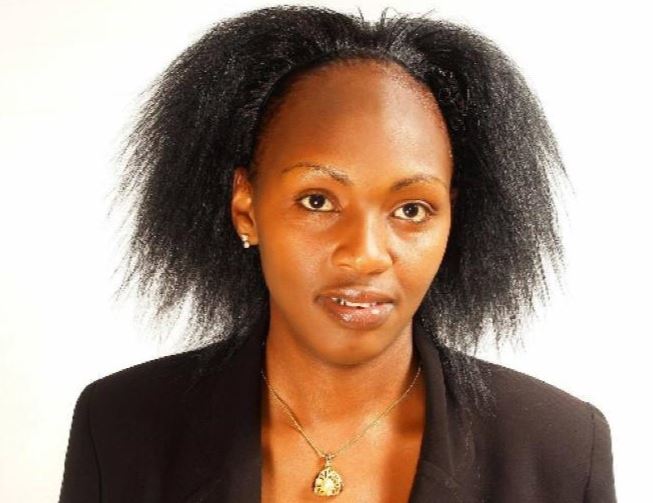 A senior police officer based at Karen Police Station, Nairobi, has been accused of marrying two men, both of them cops, who are junior to her in rank.
Chief Inspector Anne Wanjiru Waiganjo, an officer attached to the Directorate of Criminal Investigations (DCI), is said to have married David Murimi, an inspector in the police force, while still married to another junior officer in the prisons service, David Mbitu Muchi.
Wanjiru's marriage to Murimi was officiated in November 2012 at the Attorney General's Chambers while the marriage to Mbitu was done in a church ceremony on April 4, 2009 in Njoro.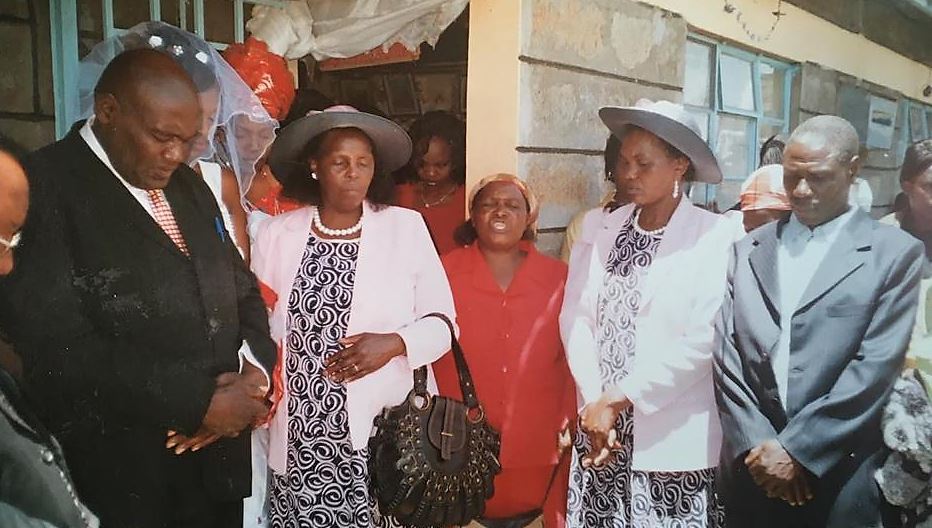 And when last week, Interior Cabinet Minister Fred Matiang'i announced that he intends to implement a new policy barring senior police officers from engaging in romantic relations with their juniors, Murimi wished the policy had come earlier.
Matiang'i, evidently touched, said his ministry was concerned by the rising numbers of police officers killing their loved ones who are also in the service. This less than a month after a GSU officer attached to his office killed his wife, Pauline Wakasa, a fellow officer, amid infidelity claims. The man, Hudson Wakise, then committed suicide.
"We will adopt a system similar to that of the Kenya Defence Forces (KDF) which bars soldiers from getting into intimate relationships with their colleagues. Moving forward, it will be illegal for a police officer to date or get married to a fellow law enforcement officer. If it happens that two police officers fall in love, then one has to leave the service," Matiang'i said.
David Murimi is in the middle of a messy divorce case with his estranged wife, who is a rank higher than him. Murimi says the pain he has undergone in his marriage has made him a fan of the new policy.
He is convinced that had the policy been in force then, he would not be in this situation.
However, Murimi's divorce proceedings have been complicated after Wanjiru was implicated in a case of bigamy.
She faces being jailed should police investigations, currently ongoing, lead to her indictment. Wanjiru is the younger sister of Joshua Waiganjo, who was charged with impersonating a police officer in a high profile case.
In the divorce case against her second husband, Wanjiru cited abuse, cruelty, neglect and denial of conjugal rights as well as threats to her life. "Murimi is a police officer and I am afraid he might make good his threat to kill me," she claimed.
"The marriage is entirely loveless and irretrievably broken down," the DCI chief inspector added.
Wanjiru left her first marriage, which bore no children in 2010. But now she finds herself battling accusations of bigamy.
Bigamy is defined as going through a ceremony of marriage while the first marriage has not been rendered void by a court of law. The offence is punishable by five years imprisonment.
The detective wed Murimi in 2012 at the attorney general's office before terminating her 2009 marriage to Mbitu.
"Wanjiru had already contracted another marriage with David Mbitu Muchia, a prisons officer, on April 4, 2009 at Full Gospel Church, Njoro Town, Nakuru County. The aforesaid marriage had not been annulled or dissolved by the time Wanjiru was purportedly contracting the alleged civil marriage on September 18, 2012," Murimi protested in court documents.
Murimi challenged his wife to table evidence of his cruelty and questioned the paternity of one of their children.
In the background, Inspector Murimi, who is attached to Mawe Mbili police station in Ruai, Nairobi, claiming senior officers are interfering in the bigamy case.
Ruai Police Station, where the bigamy complaint was reported, wrote to a church leader in Nakuru seeking details of the alleged marriage between the Karen DCI chief and the prisons warder.
Margaret Ongwae, of Ruai Police Station on September 12, 2019 wrote to the Bishop in-charge of Full Gospel Church in Njoro seeking details of the marriage between Wanjiru and the prisons officer David Mbitu Muchia.
Ongwae raised four issues which the church leaders were required to explain. He wanted to know whether on April 4, 2019 Anne Wanjiru Waiganjo wed David Mbitu at the church.
The officer further demanded to know if the wedding vows were taken and witnessed by a best man and a bridesmaid. The church leadership was also required to explain if a church reverend identified as Joseph Waweru of Kiamunyi Full Gospel Church had officiated the wedding and finally, if a marriage certificate had been signed.
The church responded to the letter on September 13, 2019. Bishop Dr David Macharia, who is also the Deputy General Secretary of the Full Gospel churches of Kenya, confirmed that indeed the wedding between Anne Wanjiru and David Mbitu took place at the church; and it was solemnised by Joseph Waweru.
Hide your knickers
Hanging your underwear on a public clothesline makes them public property