How Sossion's abrasive leadership ruined union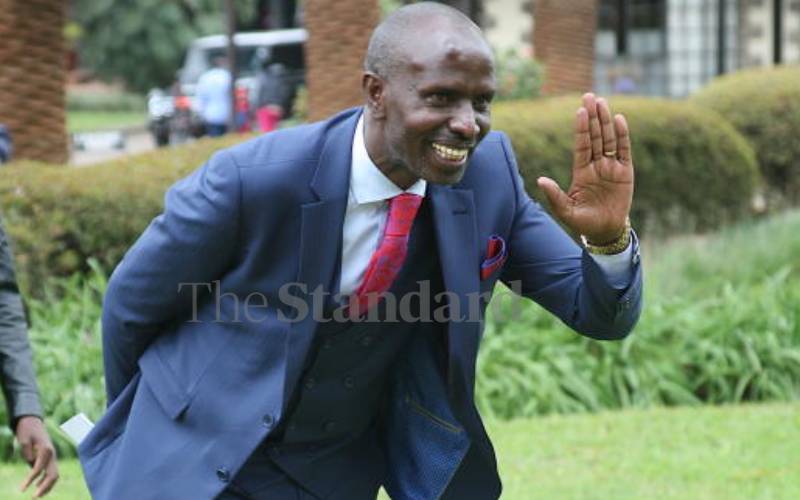 As the Kenya National Union of Teachers (Knut) turns over a new leadership page, the officials are staring at the hard reality of a skeletal union with a hollow voice that cannot effectively champion the cause of teachers.
After many years of huge following and a solid financial base that saw Knut stage tough legal battles with the government to push for teachers' interests, the union is now a shell of its former self.
With only 15,000 teachers contributing about Sh12 million in union dues per month, the outfit can barely sustain its 110 branches across the country.
This is a major drop for a union that once had 278,000-odd members when Wilson Sossion assumed office as secretary-general.
Registered on May 14, 1959 as a trade union, the last three years have been a nightmare for Knut as teachers' numbers dropped from 187,471 in June 2019 when it raked in some Sh144 million from members.
Insiders now say that the abrasive leadership of Sossion exposed the union to undue hostility from the government, eroding many gains that had been made by the founding officials over the years.
"Sossion failed to read the mood of the government. He always pushed hard and never knew when to stop and this was the start of Knut problems," said one of the National Executive Council members.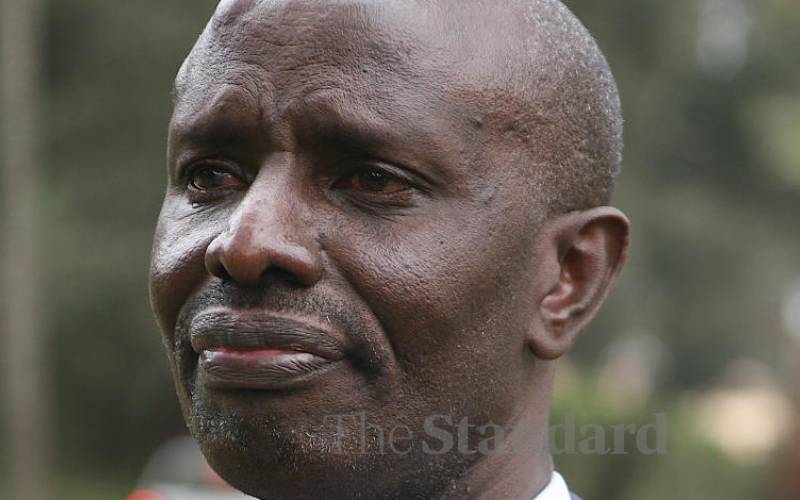 The official, who is Sossion's friend, said on many occasions, the secretary-general was advised to seek dialogue and also adopt boardroom negotiations at the expense of street battles, but he always chose the latter.
In the run-up to union elections, Sossion's major challengers openly accused him of running Knut as his personal property, laying bare what they said had brought the union down to its knees - high-handedness.
"This is not a personal kiosk. You know too well that consultations and meetings are the only ways to go for the smooth running of this institution and as such it is unacceptable to see you do everything by yourself without the aforesaid important meetings and consultations," said Collins Oyuu, the new secretary-general who has been the acting national chair.
In one of the spats with Sossion, Oyuu said: "Teachers have their hearts in this union and we shall not let this union go to the dogs. We shall revive this union and it must be back on its feet and we must know how to negotiate with the government of the day."
Stanley Mutai, the Kericho executive secretary who had earlier expressed interest in ousting Sossion also faulted his leadership style.
"He has failed us and he has brought the union to the lowest levels. This is a special announcement that we shall defeat him and this is the end of him," said Mutai.
This determination to change union leadership was also captured in a statement by Oyuu when he warned that they would not allow Sossion to mismanage the union.
The officials drew parallels with previous office holders who they argued had negotiated and secured solid gains for teachers.
Ambrose Adeya Adongo, who led Knut from 1970 to 2001, is credited with the 150-200 per cent teachers salary increase of 1997, having led a three-week teachers' strike.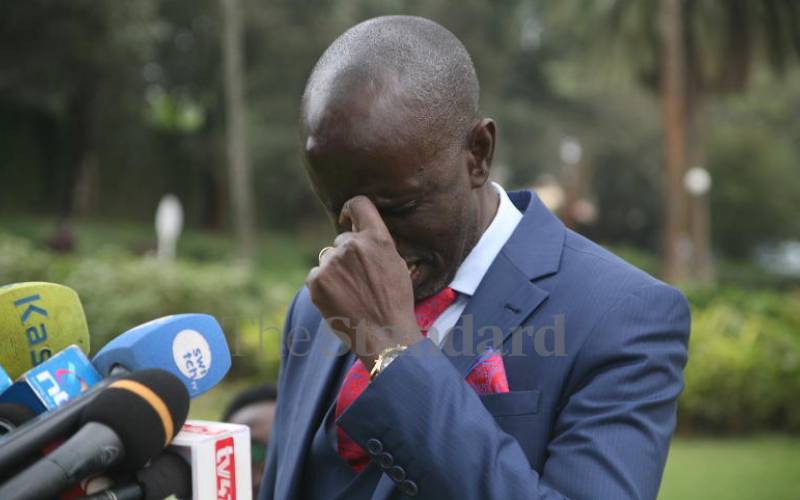 However, analysts say that Adongo was known to be a shrewd negotiator as he would even dance to President Daniel Moi's tune just to win for teachers.
This art of seduction is what some trade unionists say was lacking in Sossion.
But the foundation laid by Adongo was built on by his successor – Francis Ng'ang'a – who led Knut between 2001 and 2008. Ng'ang'a negotiated with then-President Mwai Kibaki's government to implement the Adongo salary package in phases.
During Ng'anga's tenure, no teachers' strike was called as he engaged the government directly without resorting to industrial action.
Between 2008 and 2010, Lawrence Majali led Knut, pushing for employment on permanent terms of 18,000 intern teachers. Even though he did not last long in union leadership, he consolidated small gains that were picked up by David Okuta Osiany who led between 2010 and 2013.
Okuta ensured that teachers' salaries were harmonised with that of civil servants. Together with Sossion as national chair, they led a strike which shook the nascent Jubilee administration.
The government obliged and teachers enjoyed harmonised salaries which increased their basic pay as well as allowances. Okuta died in office as Knut SG and was succeeded by his deputy Mudzo Nzili who steered the union between 2013 and 2016.