Is Uhuru's war on drugs in Coast bearing fruit?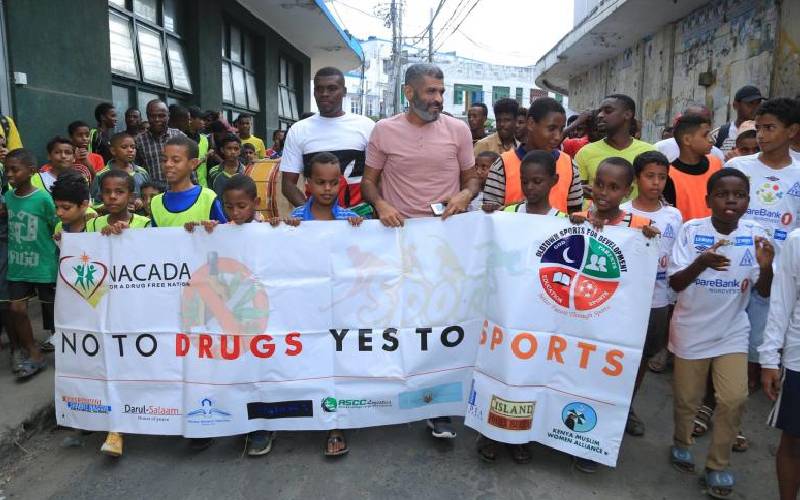 President Uhuru Kenyatta starts his Coast tour today amid debate on the war on narcotics, which he launched seven years ago, after ordering destruction of a ship laden with heroin.
The Iranian flagged ship MV Bushehr Amin Darya, christened Al Noor, ferrying heroin worth Sh1.3 billion, was blown into pieces in 2014, marking a renewed war on narcotics trade at the Coast.
Seven years later, and as the world marks the International Day Against Drug Abuse today, the debate is whether the country has made strides against the scourge ruining the youth at the Coast.
Anti-drug abuse crusaders interviewed by the Saturday Standard reveal that there has been a remarkable achievement in the war following the arrest and conviction of the Akasha brothers in US, in August 2019.
Several other suspected drug barons are facing trial in Kenya, including a father and his two sons, linked to a suspected notorious Liberian poacher and ivory trafficker, Moazu Kromar.
Other stakeholders, however, said more needs to be done including providing care to the addicts in rehabilitation centres.
They're also concerned about the age of the new crop of drug addicts.
Leading anti-drug crusader Taib Abdulrahman said in the last four years, there has seen a significant change in the age bracket for drug users.
He said studies reveal that five years ago, the age bracket for those who were abusing drugs ranged from 18 to 24 years and above, a situation that has now changed to children as young as 12, 14, 15 and 16 years using hard drugs.
''Substitute drugs like those prescribed for common medication over the counter have greatly led to the drop of the age of users,'' said Abdulrahman.
Mvita MP Abdulswamad Nassir said several working groups have in the last seven years, carried out lots of advocacy to curb drug abuse.
After losing a brother to drugs, Nassir launched street protests against drug barons and started competitive games and sports to distract the youth.
"Drug addiction is a disease. If you help even one person from the yoke of drug abuse, you are saving lives, families and the general society,'' said Nassir.
Coast Regional Coordinator John Elungata said most drug addicts have resorted to seductive drugs after the supply of heroin and cocaine was cut off by security operations.
In a report released this month, Elungata said Mombasa County is leading with 11,000 drug addicts, followed by Kwale with 6,000, Kilifi 5000 and Lamu 3,000.
Coast medic Dr Ahmed Bunu, said the fight against drugs should be intensified.
"There are counties that have thrown caution to the wind. Private sector players must intervene and offer solutions,'' he said.
[Philip Mwakio and Patrick Beja]